My Govt will accord women adequate recognition –Anyim
9th May, 202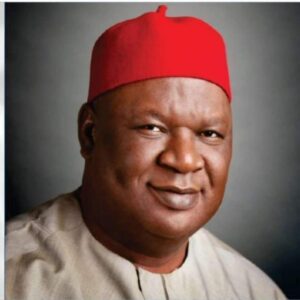 PDP presidential aspirant, Senator Anyim Pius Anyim has assured Nigerian women that they would be adequately recognized if he becomes president in 2023.
Anyim stated this in Minna, capital of Niger State while answering to complaints of marginalization of women in Nigeria, during his consultative visit to the state.
He described women as one of the critical groups in Nigeria he intends to mainstream into governance next year.
The former President of the Senate shared with the frustrations of Nigerian over the inadequate recognition given them.
The Peoples Democratic Front runner said women in Nigeria are educated, experienced and very hardworking but regretted that they have not been given opportunities to showcase their skills.
He reminded women that the PDP is their traditional ally and that the setback women have suffered was because PDP lost power in 2015.
According to Anyim, mainstreaming the women would be one of the ways he intends to bring back the good old days of PDP which, he said, Nigerians have been yearning for since 2015.
Said Anyim, "If you look at the Nigerian women, they are very educated; they are well trained but they are not exposed to opportunities.
"I will say, why should a woman be worried when I am coming to run a PDP government?
"In the last PDP Government, a woman was the coordinating Minister of the economy and Minister of Finance.
"A woman was minister of Petroleum, a woman was minister of Aviation", the presidential aspirant recalled.
Anyim therefore urged women to vote for him in the forthcoming PDP primaries and also during the main presidential election next year to regain their glory and gain more recognition.