20 years after, British PM remembers Damilola Taylor, wishes a knife-free UK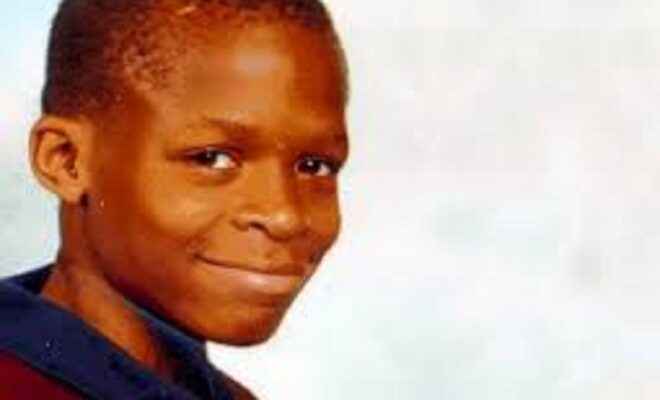 British PM, Boris Johnson, has penned a heartfelt tribute in remembrance of Damilola Taylor, the little lad of Nigerian parentage who was murdered 20 years ago precisely on 27 November 2000 in London. The ten-year-old Nigerian schoolboy was killed in one of the most high-profile London killings.
Two brothers – who were 12 and 13 at the time of the incident – were convicted of manslaughter on August 9, 2006. The teenage brothers and known gang members, Danny and Ricky Preddie, were found guilty of killing Taylor. They were charged with manslaughter and sentenced to serve eight years in youth custody.
Taylor had an ambition to become a medical doctor but that dream was brutally aborted. On Monday, on his posthumous 31st birthday, PM Johnson drew global attention to gun menace in the UK with a moving tribute in memory of Taylor.
Below is the tribute:
By Boris Johnson
IT'S been 20 years since the senseless death of Damilola Taylor — and I wish I could pretend that no such tragedy could ever happen again.
I wish I could pretend that we had driven knife crime off the streets of London and other major cities. I wish we had totally defeated the gangs that compel young boys and girls to carry drugs and risk their lives.
We are putting more police out on the streets — 6,000 already of the 20,000 we have promised. We are backing them with greater powers of stop and search.
We have launched a massive programme to roll up the county lines gangs — not just in the cities but in towns across the country. We are making progress — sometimes big progress.
But you can't beat this problem just by locking people up. We need to change the lives of the young people who are being sucked into this world and who become the victims of this culture of violence.
There is another path for them. Damilola Taylor wanted to be a doctor and, had he lived, I have no doubt he would have fulfilled his ambition. We need to give all our kids the same sense of ambition, of purpose, of hope. That is why I have for so long supported the campaigns of Richard Taylor, Damilola's father, to change the lives of kids growing up in this country.
I salute the Taylor family, the Damilola Taylor Trust and Hope collective, for all the work they do. Let's honour the memory of Damilola Taylor on what would have been his 31st birthday — and let's make today a National Day of Hope.