Over 200 #EndSARS protesters in London invade Tiunbu's London home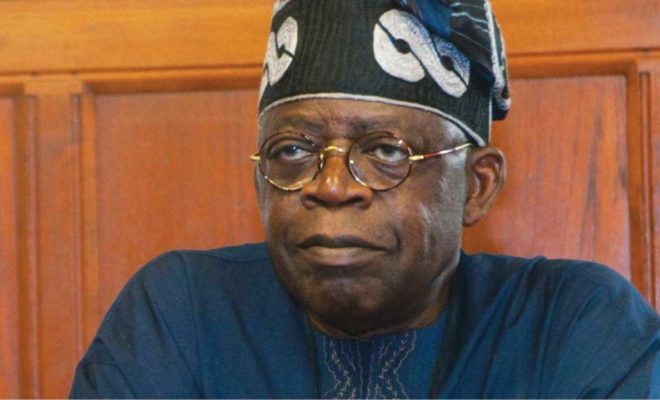 Over 200 #EndSARS protesters in London have stormed the home of the former governor of Lagos State, Bola Ahmed Tinubu's London home on Saturday.
The protesters who headed to the home of Tinubu, were seen shouting ole!ole!!(thief) in front of his residence in London.
The protesters who have been in solidarity with Nigeria since the #EndSARS protest started have also called for the signing of a petition to stop President Muhammadu Buhari from coming to the UK.
Though the petition was declined but the protesters said they'll continue to push.
The protesters began at Parliament Square in the morning, and marched to Downing Street to hand in a petition to British Prime Minister Boris Johnson.
Another group, led by notable Black Lives Matter figure, Sasha Johnson, marched towards Buckingham Palace, calling for President Muhammadu Buhari to resign.
They're also calling for the resignation of President Buhari and also saying they'll make sure Tinubu does not become the president of Nigeria come 2023.
"We heard this is is London home and we have decided to come hear to express our displeasure of what is going on in Nigeria", one protester said.
There have been almost two weeks of anti-police brutality protests across the UK calling for justice in Nigeria. London saw its biggest #EndSARS protests on Wednesday, a day after unarmed, peaceful protesters were shot by soldiers in Lagos.