2019: Agbaje Formerly Declares Ambition, Says He Will Beat Sanwo-olu Hands Down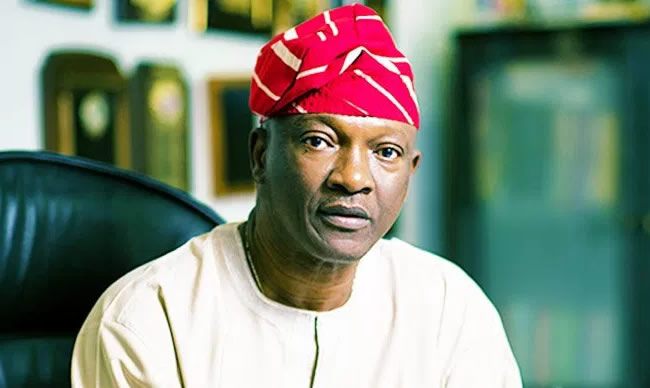 The People's Democratic Party (PDP) Governorship Candidate in Lagos, State, Mr Jimi Agbaje, says he will beat All Progressives Congress (APC) candidate, Mr Babajide Sanwo-olu, flat in the 2019 election.
Agbaje expressed the confidence while addressing his supporters at the formal declaration of his ambition in Lagos.
He said 2019 will be a year of victory for him, after two failed attempts.
Lagos is a stronghold of the APC and though over 40 candidates from different parties are eyeing the state's governorship seat in 2019, APC's Sanwo-olu and PDP's Agbaje are believed to be major contenders.
Agbaje who promised to shock the APC and its candidate in the election said, "I will beat the APC in 2019; mark my words, I will not only beat them, I will beat them flat. I am sure of winning because Lagosians are behind me."
"The support we were given in 2015 is still there, intact. We will expand on it in 2019. I am in the race because I am passionate about Lagos. I hear them calling me their customer because of my past attempts, but I tell them,the customer is King. By next year, we shall know the results. But I can assure you once again that I will beat them flat," he said.
The governorship candidate said the APC had failed the state in all ramifications, calling on residents to vote out the party for lack of progress.
He said he had the capacity, the experience and sincerity to deliver the Lagos of everybody's dream, if elected.
Agbaje said he had a robust plan to provide jobs for the teeming youths, who in turn will drive the prosperity of the State.
He added that he would improve security in all parts of the state to safeguard lives and properties
Agbaje said the problem of gridlock was becoming unbearable, promising to implement actions to ease movement of vehicles and pedestrians.
He said he would improve essential services like health, education and accelerate infrastructural development in all parts of the state.
Asked if the gale of defection of prominent PDP members would not affect his chances, he said the exit of a few individuals would not stop his victory and the party was not in anyway affected by the defection, adding that party members were more determined than ever to liberate the state from APC.
"It is normal for people to change parties, but the question is, what is the impact? When Obanikoro left, did anybody go with him? When Salvador left, our former Chairman, he left alone. The people are still in the party. Chief Bode George is here, so are all the great party men. So, we are winning in 2019. No doubt about that. The people are tired and they want a change in PDP," he said. (NAN)