Aniocha South Council Chair Condemns Attack on Nsukwa Police Station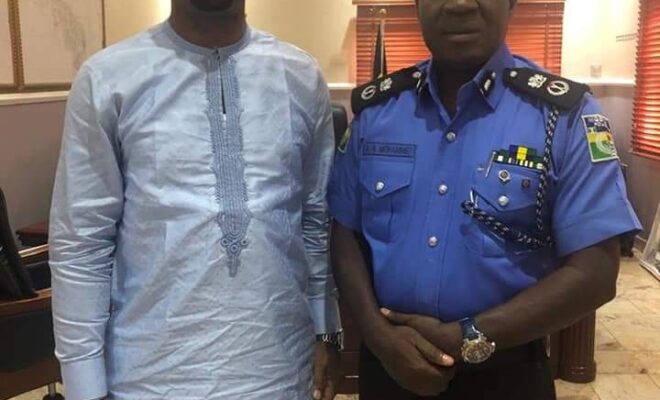 MAY 17, 2021
"This kind of attack has never happened in the council before and I hope the security agencies are able to unravel the persons behind it."
The Chairman of Aniocha South Council in Delta State, Hon. Jude Chukwunwike, has condemned the attack on a Police station at Nsukwa that left three policemen dead.
The attack on the quiet farming community was carried out in the early hours of Sunday by unidentified gunmen who killed three policemen at the station.
Chukwunwike who visited Nsukwa earlier on Sunday with the Delta State Commissioner of Police, Mr. Ari Mohammed Ali, expressed shock at the attack.
"Nsukwa is in Aniocha South and like every community in the council, it is a peaceful agrarian community. The hoodlums came early in the early hours of Sunday, destroyed the police station and killed three policemen. A car parked within the premises and some motorcycles were also burnt.
"This kind of attack has never happened in the council before and I hope the security agencies are able to unravel the persons behind it," Chukwunwike said.
He said he visited the traditional ruler of the community, His Royal Majesty, Obi Kenneth Ezegbunem I, who was equally shocked by the attack.
Receiving the chairman and the Police Commissioner  in his palace, Obi Ezegbunem said "it is painful losing gallant  officers who committed no offence but lost their lives protecting us. May God receive their souls and grant the families and the police force the heart to bear the loss.
The traditional ruler urged the Police Commissioner to put in more efforts as Nsukwa and environs have never seen this kind of violence before.
The council chairman commended the Delta State Police Commissioner for his prompt response to news of the attack and commiserated with the families of the slain policemen.
"We do not know who is responsible for this attack. It is wicked, unprovoked and condemnable. I hope the security agencies will investigate and quickly fish out the persons responsible for this attack and punish them", Chukwunwike said.