Another Nigerian jailed in India for cybercrime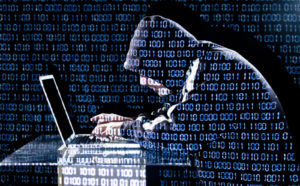 The Crime Branch in Kanpur, India has arrested two persons, including a Nigerian, from Delhi for duping a man of Rs 12 lakh. The court has sent both the accused to jail in judicial custody for 14 days.
Times of India reports that the Joint Commissioner of Police (JCP) Anand Prakash Tiwari said that a Nigerian national Ernest Sunday Mora, who at present was living in Santgarh area of Delhi and Titu Singh, a resident of Nagloi Chandra Vihar Nilauri Extension, Delhi, have been arrested.
"Ernest, the master mind of the fraud, had done engineering from Information Technology from Nigeria and was living in Delhi for past four years. He along with his gang had cheated many people of more than Rs 10 crore. Two mobiles have been recovered from them," said the JCP.
The gang members used to open fake bank accounts of people living on footpath to receive the amount from victims. The JCP said that on May 30. 2022, Pradeep Katiyar of Rawatpur had lodged a complaint of fraud in the name of business in India. "They had made him the business partner on the phone and said that they will send him gifts.
Later, Pradeep received a call came from a woman who introduced herself as a custom officer and said that a parcel of Rs 33 crore had arrived in his name," he said. She said that to release it, a sum of Rs 12.47 thousand will have to be deposited, added the JCP.
Subsequently, Pradeep deposited the said amount in different accounts. However, later, he realised that he has been cheated and approached the police and lodged an FIR at Rawatpur police station under the section of cheating and IT Act.