Aviation unions confirm FG's approval of N22.6bn for ex-Nigerian Airways staff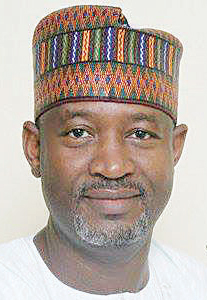 Two unions in the aviation sector on Monday commended the Federal Government for approving N22.6 billion for the payment of entitlements of former workers of the defunct Nigerian Airways Limited.
The unions, the Air Transport Services Senior Staff Association of Nigeria (ATSSSAN) and the National Union of Air Transport Employees (NUATE) made the commendation in separate interviews with the News Agency of Nigeria (NAN) in Lagos.
NAN reports that President Muhammadu Buhari had approved the release of the fund for the part payment of the retirees, who are being owed N45 billion.
The President of ATSSSAN, Mr Ahmadu Ilitrus, said the payment would bring succour to the retirees and enable them meet their financial obligations.
According to him, the N22.6 billion approved will provide some succour to the beneficiaries pending when the balance of the remaining 50 per cent is paid.
He said: "It will be recalled that N45 billion was approved by the Federal Government to offset the entitlements of the staff of the former national carrier.
"The unions had earlier informed the Minister of State for Aviation, Sen. Hadi Sirika, that the government should forget about the issue of national carrier if the former Nigerian Airways entitlement benefits are not settled.
"Thereafter, we all witnessed what played out recently with the suspension of the new national carrier project by the government.
"Today, we are glad that the government has listened to our voice and the cry of the former Nigerian Airways workers."
Ilistrus, however, noted that it was the unions wish that the payment would be fast tracked so that they would be able to get the money for their needs.
He said from discussions with representatives of the ex-workers, the minister had promised that the balance would be made available six months after this payment.
Ilitrus said the unions were optimistic that the government would keep to it promise.
Also speaking, Mr Olayinka Abioye, General Secretary, NUATE, said the unions were happy with the development, adding that the payment of the N22.6 billion was a good move by the government.
"We are hoping that they make the payment as quickly as possible. We also hope that Buhari wins again so that the payment can be completed because we are not sure that if another government comes in that they will honour that commitment.
"We are impressed that Ahmed, who has spent less than one month in office as finance minister, has deemed it fit to push for the payment of the former workers entitlements.
"So, we are commending her and the Federal Government and we hope that they keep to their promise," Abioye added.