Bloody Good Friday: Herdsmen kill Cele pastor in his Delta home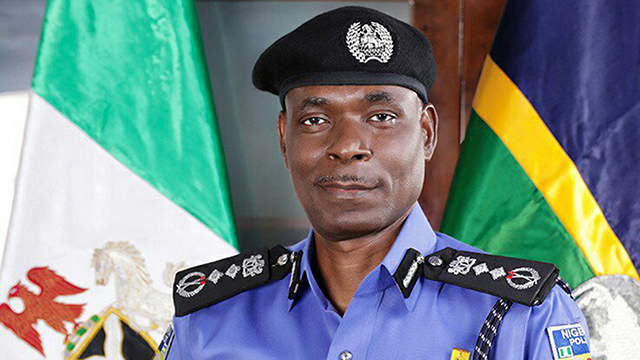 Again, blood flowed in Delta State on Good Friday night as armed Fulani herdsmen slaughtered a Celestial Church of Christ pastor, Shepherd Stephen Akpor, in a gruesome dusk attack.
Christian Association of Nigeria, CAN, Delta State chapter sources told Political Economist that the Shepherd, an Urhobo man who speaks fluent Hausa and Yoruba was shot dead in his home which is on the premises of the church along Ibusa by-pass.
A witness narrated the incident thus: "They came into the premises of the church about 9pm on Friday and took four members and dragged them across the road. When the herdsmen discovered that none of the four was a pastor, they brought them back to the church premises.
"They then shot at the door of the house of the pastor and were trying to gain entrance forcefully prompting the pastor to use his machete on one of them but another one shot at the pastor pointblank with an AK-47 riffle."
Delta State communities have been under attack by herdsmen most of whom have taken over people's farmlands.
Early this year, Uwheru community in Ughelli North Local Council, Delta State, boiled over. Soldiers from the Bomadi Army Camp and police units from Ughelli Command were deployed to the area after the invasion of the community by Fulani herdsmen.
According to leaders of the community, not less than 14 persons are feared dead after the attack. But the police said the number could not be verified as they were yet to see the corpses of those killed.
The Delta State Police Public Relations Officer (PPRO), DSP Onome Onovwakpoyeya, when contacted by The Guardian reporter said the Police Area Commander and the DPO of Ughelli division were at Uwheru community investigating the incident and that they were yet to see the bodies of those killed as alleged by the community.
The Commissioner for Higher Education, Prof. Patrick Muoboghare, who is from the community, and the President General of Uwheru community, Cassidy Akpodefa, told The Guardian that four corpses of those killed had been retrieved while ten others persons were still missing and unaccounted for.
Muoboghare indicted the army and accused them of complicity in the Fulani herdsmen invasion of Uwheru, saying after the herdsmen had finished killing, the soldiers were deployed to the community to protect the herdsmen from reprisal attacks. He said in the last few years the Fulani herdsmen had killed not less than 50 people in the community, adding that the yearly killings were a plot by the Fulani herdsmen to take over their land.
Communities like Ubulu-Uku, Issele-Azagba, Ubulu-Unor all in Delta North have come under deadly attacks by armed herders this year alone.