Buhari approves immediate postponement of Edo sports Festival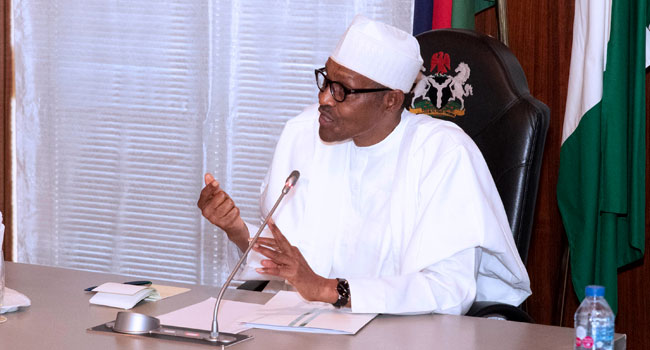 President Muhammadu Buhari has approved the immediate postponement of the National Sports Festival, NSF, Edo 2020.
This is as a precautionary measure to curb spread of COVID-19.
This is coming even as the Lagos State Ministry of Health early Tuesday confirmed the third case of Coronavirus (COVID-19) in Lagos.
The Minister of Youths and Sports Development, Sunday Dare, announced this on Tuesday via his Twitter handle.
"President Muhammadu Buhari approves the postponement of the National Sports Festival Edo 2020 as a precautionary move against COVID-19 spread.
"Following the briefing of Mr. President from myself and the Minister of State for Health on COVID 19, Mr. President approved the immediate postponement of Edo Sports festival to a future date," he said in a series of tweets.
The Special Adviser on Media to the minister, John Joshua-Akanji, also confirmed the postponement to NAN in an interview.
He however stressed that details would be provided later as the minister was still meeting with relevant stakeholders, following his briefing of Mr President.
The 20th NSF was scheduled to kick off on Sunday at the newly-renovated Samuel Ogbemudia Stadium in Benin.
The competition, which was last held in December 2018 in Abuja and now billed to hold at the stadium and 16 other venues in Benin, was expected to end on April 1.
The Commissioner for health Lagos State, Prof.  Akin Abayomi gave the confirmation in a press briefing.
This case was confirmed on the 16th of March in Lagos State, bringing the total number of confirmed cases in Nigeria to 3.
According to the Nigeria Centre for Disease control, NCDC, the new case is a Nigerian national who returned to Nigeria from the United Kingdom on the 13th of March after a brief visit.
On return to Nigeria, the case decided to go into self-isolation and subsequently developed symptoms.
At which point, the case called the NCDC toll-free line to report symptoms. Officials from the Lagos State COVID-19 Emergency Operations Centre were dispatched to the case's home to collect a sample. This was tested and positive for COVID-19.
The case is currently being treated at the Infectious Disease Hospital (IDH) in Yaba, Lagos. She is clinically stable and is responding to treatment.
NCDC noted that contact tracing has started in a bid to identify all persons who the patient has been in contact with, since her return to Nigeria.