Cars wrecked in wild celebrations as Leeds return to Premier League 16 years after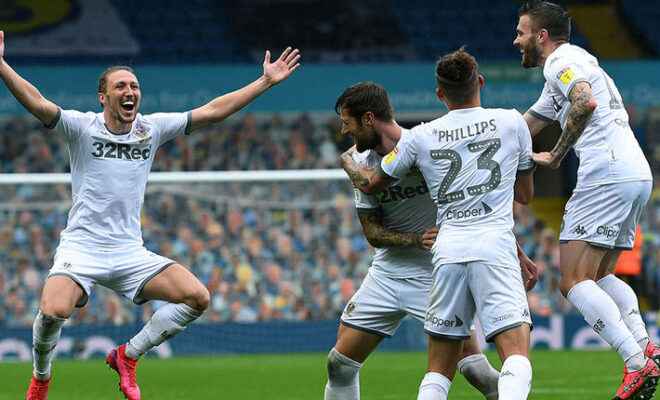 Leeds United are back in the Premier League after 16 years in the wilderness. The breakthrough saw thousands of fans descend on Elland Road and celebrated long into the night but things turned sour as at least two cars were wrecked outside the stadium.
The Sun newspapers reports that the Yorkshire club returned to the top flight after West Brom lost to Huddersfield Town on Friday evening.
It ends a nearly two decades wait – and a stream of near-misses – for one of England's most famous and popular clubs.
Fans were quick to congregate outside Elland Road with hundreds descending on the stadium despite warnings from police amid social distancing.
Yellow and blue smoke filled the air as dozens of scarves were draped over the statue of legendary midfielder Billy Bremner.
Players could be seen looking out from high windows at the stadium, waving and cheering with the fans below, before they emerged in front of their supporters.
The jubilant players then began singing and cheering with supporters – even taking their tops off and swinging them round their heads in wild scenes.
But as celebrations continued into the night at least two cars were badly vandalised.
Fans were pictured jumping on the roof and bonnet of two cars, leaving both with huge dents and smashed windscreens.
At the time of writing, West Yorkshire Police are yet to make any comment on events at Elland Road.