Casemiro denies Super Eagles victory against Brazil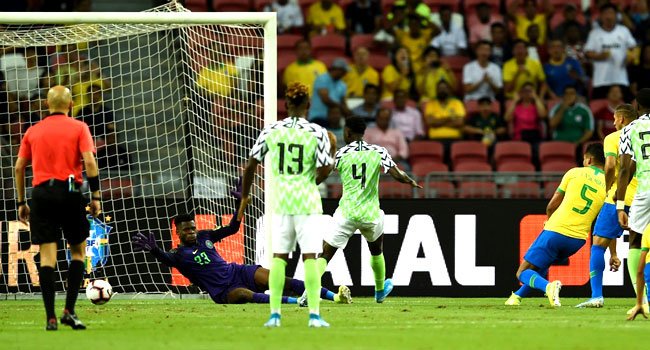 A few minutes into the game, Lille forward Victor Osimhen attempted to grab a lead for Nigeria with a shot on target but saved by Brazilian goalkeeper Ederson Moraes.
The Eagles continued a good job by containing the South American side in the early minutes of the match while controlling the pace.
Brazil also made an attempt with a beautiful header by Gabriel Jesus while goalkeeper Francis Uzoho was quick to save the Eagles.
The game became more interesting for thousands of Nigerians watching when Rangers midfielder Joe Aribo set the Super Eagles on the lead.
Aribo made with a brilliant finish after making his way through Brazilian defenders and fired past goalkeeper Moraes in the 35th minute, thanks to efforts from the duo of Lille and Nantes forward, Victor Osimhen and Moses Simon.
Nigeria's sports minister, Sunday Dare however tweeted "Great game of football! Ended in a one-all draw. Our boys were gallant and showed incredible commitment and industry against a star-studded Brazilian team. The current crop of players in the Super Eagles are bankable and we will do everything to keep them together and united! Well done"!