CBN injects $300m, 56.17m CNY into retail Secondary Market Intervention Sales for Agriculture and Raw Materials Sectors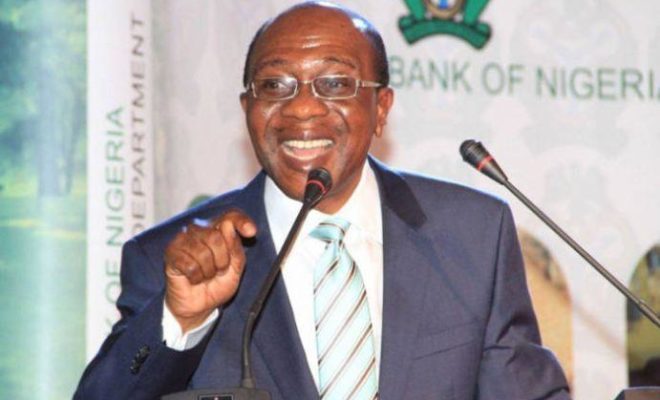 Godwin Emefiele, CBN Gov.
The Central Bank of Nigeria (CBN) on Friday said it injected 337.16 million dollars in the retail Secondary Market Intervention Sales (SMIS) in its first intervention in the inter-bank foreign market for November.
This was contained in a statement by the CBN, Director of Corporate Communications Isaac Okorafor, where he noted that the amount was in addition to 56.17million Chinese Yuan (CNY) in the spot and short tenured forwards segment of the market.
Okorafor stated that the intervention was for requests in the agriculture and raw materials sectors.
He added that "the Chinese Yuan, on the other hand, was for Renminbi denominated Letters of Credit."
The director stated that the market had continued to enjoy stability owing to the regular interventions by the bank, adding that it had also guaranteed stable exchange rate for the Naira.
He assured that the CBN remained committed to ensuring that all the sectors of the forex market continued to enjoy access to the needed foreign exchange.
The CBN had on Tuesday intervened in the wholesale segment of the inter-bank Foreign Exchange Market to the tune of 210 million dollars.
Meanwhile, one dollar is exchanged for N362 at the Bureau de Change (BDC) segment of the foreign exchange market, while the Chinese Yuan exchanged for N54.
(NAN)