Coronavirus: Airlines to lose $5bn in Q1; 8 aircraft on lockdown at Heathrow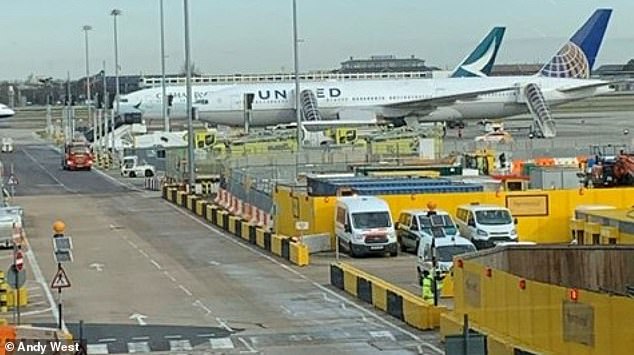 The world's airlines face potential revenue losses between 4 billion and 5 billion dollars in the first quarter as the coronavirus outbreak has led to widespread flight cancellations, according to the International Civil Aviation Organisation (ICAO).
The Montreal-based UN body based its forecast on reports that around 70 carriers have stopped all international flight connections with China, while a further 50 have scaled down their China operations.
This has resulted in an 80 per cent drop of foreign airline capacity and a 40 per cent cut by Chinese airlines.
The ICAO also forecast that first-quarter tourism revenues could drop by 1.29 billion dollars in Japan and by 1.15 billion dollars in Thailand as Chinese air travellers stay home
Meantime, London Heathrow Airport was gripped by coronavirus fears Friday morning with eight planes thought to have been put on lockdown due to passengers on board complaining of symptoms of the deadly virus.
The UK MailOnline reports that travellers on the United Airlines Flight 901 from San Francisco were told by the captain to stay in their seats after landing because someone might have the killer infection, called SARS-CoV-2.
Andy West, from Henley-on-Thames, told MailOnline passengers were warned they could be on the tarmac for a while because 'seven other planes' also had suspected cases.
He revealed staff on the flight took the passenger to the back of the plane without wearing any protective gear or face masks and waited for health officials to come. They were eventually allowed to disembark half-an-hour later.
The lockdowns at Heathrow today raise the prospect that flights landing in the UK from every corner of the world could experience similar delays for months, until the outbreak dies down.
London has been on red alert for more cases after the capital suffered its first confirmed patient on Wednesday. Almost 65,000 patients around the world have now caught the virus and nearly 1,400 have died.