Court Orders FG To Pay Sunday Igboho N20bn In Damages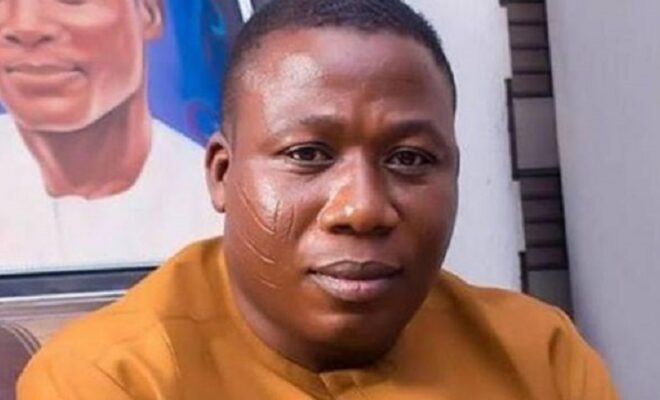 Sept. 17, 2021
An Oyo State High court has ordered the Federal Government to pay Yoruba nation agitator, Sunday Adeyemo, a.k.a. Sunday Igboho, the sum of N20 billion.
Justice Ladiran Akintola awarded the sum on Friday as compensation for the invasion of Igboho's house and for what was described as exemplary and aggravated damage done against the activist.
Igboho through his lawyer, Yomi Alliyu, had filed a suit challenging the invasion of his house in Ibadan on July 1 by operatives of the Department of State Services (DSS).
Recall that the 12 associates of Sunday Igboho, had instituted a rights enforcement suit against the Department of State Services (DSS) for parading them before the media as criminals.
In the suit, Igboho's associates sought a declaration of the court that their detention beyond 48 hours and their media parade without a court conviction, constituted a breach of their fundamental rights.
They also sought an order of perpetual injunction restraining the DSS from interfering with their personal liberty and freedom of expression.