COVID-19: Decision to extend lockdown will only be taken by the President – PTF coordinator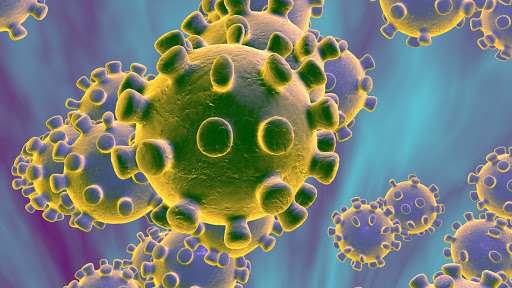 The National Coordinator of the Presidential Task Force (PTF) on COVID-19, Dr Sani Aliyu, has urged Nigerians to continue to show understanding with the Federal Government in the period of the coronavirus pandemic.
He noted that adequate measures were already in place to curb the spread of the disease, stressing that it was only a matter of time before COVID-19 goes away.
Dr Aliyu made the remarks while giving an update on the activities of the task force during his appearance on Channels Television's Sunday Politics.
"It (COVID-19) will go away; it's only a matter of time but what we don't want is for COVID-19 to carry away a lot of our people and that wouldn't be the right thing," he said.
The national coordinator added, "We will continue to push, we will continue to work, to try and keep this pandemic down but certainly, if people can observe those simple measures that we have advised, it will go a very long way towards making sure that the public remains healthy until this pandemic dies out because COVID-19 will go away."
More than a million positive cases of COVID-19 have been confirmed with thousands of deaths recorded in many countries across the world.
In Nigeria, the Nigeria Centre for Disease Control (NCDC) said a total of 323 cases have been confirmed with 10 deaths as of April 12.
It added that 19 states and the Federal Capital Territory (FCT) have recorded at least one confirmed case of coronavirus while a total of 85 people have been discharged.
As part of measures to curtail the spread of the disease and ease the stress of identifying contacts with confirmed cases, President Muhammadu Buhari declared a lockdown in Lagos, Ogun States and the FCT.
The President, in a broadcast on March 29, stated that the movement restriction which would last for an initial period of 14 days would take effect from 11pm on March 30.
Ahead of the date which the lockdown is expected to end April 13, some residents in the affected areas have raised security concerns.
Asked whether there was any indication that President Buhari would extend the lockdown, Dr Ahmed insisted that the task force has submitted its recommendation and the decision to extend would only be taken by the President.
The national coordinator, who frowned on the action of some state governments to relax restriction protocols recently, stressed that a majority of the infections were not linked to travels abroad or linked clearly to positive cases.
He said, "In other words, community transmission, I believe, is already happening and we need to pick up those that are positive so that we can isolate them very quickly and make sure that transmission stops. So far, we have done well over 3,000 tests. For a population like Nigeria, that's not really high."
According to Dr Aliyu, one of the problems is that the government is not getting a lot of demand from certain parts of the country, especially in the North.
"We know there are challenges in terms of getting the test done. People have complained about the difficulty in accessing our telephone services and we are certainly working with NCC and others to increase the telephone channels," he added.