COVID-19: Kogi gov't to quarantine NCDC Officials for 14 days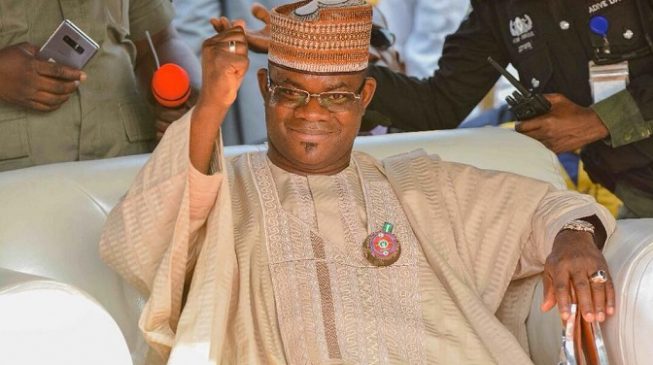 Governor Yahaya Bello of Kogi State
Kogi State Governor, Yahaya Bello, has ordered that a delegation of officials of the National Centre for Disease Control (NCDC) to be quarantined at the state Isolation centre for 14 days.
The health worker, who are members of the NCDC Rapid Response Team, were deployed in Kogi to ascertain the true status of the state as a COVID-19-free state.
Governor Bello, however, directed that they should be isolated before they can take the sample of any resident of the state.
He gave the directive on Thursday when the health officials visited the Government House in Lokoja, the state capital.
The governor explained that the decision was strictly in line with the laid down procedures of the NCDC and the World Health Organisation (WHO) to fight the COVID-19 pandemic.
The delegation led by Dr Noah Andrew had arrived at the Government House in Lokoja to present a letter, entitled 'Deployment Of Rapid Response Squad To Help In Fighting COVID-19 In Kogi State' to the governor.
Dr Andrew said the mission of the centre was to provide logistics to all states of the Federation, including Kogi State.
He added that two members of the team would be left behind to assist the state and support its effort in preventing the disease.
The NCDC official urged the residents to observe social distancing and use face masks at all times, as part of the measures to fight the pandemic.