COVID-19: LASG to relocate patients from Eti-Osa, Agidingbi isolation centres to soon to be commissioned Anthony centre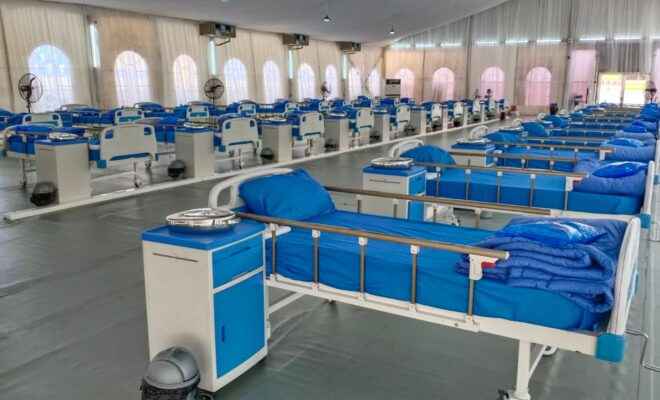 The Lagos State Governor, Babajide Sanwo-Olu has disclosed that the State Government, on Friday night, shut the Eti-Osa isolation centre, adding that the Agidingbi isolation centre will also be shut for the relocation of patients to a large capacity Centre in Anthony area.
This was disclosed at the 17th briefing on COVID-19 response held at the State House, Marina on Saturday.
The isolation centre he noted will be soon commissioned.
He added that the Government had activated a process of reverting the Infectious Diseases Hospital (IDH) in Yaba to its status as a care centre to cater to all forms of infectious diseases.
The tent built by Coalition Against COVID-19 (CACOVID) at IDH premises will remain strictly for management of COVID-19 cases, Sanwo-Olu buttressed.
He said: "We have run through a model that shows that we have built excess isolation capacity over the last five months. We have to come to a stage where we need to balance the economics of risk, as to which isolation facility should we need to keep running".
"Some of the isolation centres are having less than 20 per cent of their occupancy capacities. This is why we concluded to shut Eti-Osa facility and another one in Lekki."