Covid-19: Nigerians commend Gov. el-Rufai for announcing his positive status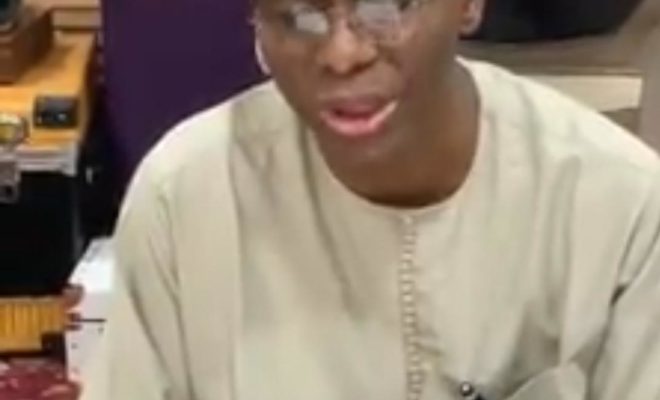 Nigerians have commended Gov. Nasiru El-Rufai of Kaduna State for showing exemplary leadership on Saturday when he announced he has tested positive to the Coronavirus making it the first case of COVID-19 recorded in the state.
Since el-Rufai made the announcement and the video released to the public, Nigerians have commended his show of character and leadership.
"I commend Gov. el-Rufai for openly announcing his positive status. This is what leadership is all about. This will encourage others to stop hiding, come out for test and ensure they get the proper medication if need be," tweets Emma Kelechi.
"El-Rufai has once again proved that he is a different kind of leader. By openly disclosing he's covid-19 positive, he is telling those under him, do likewise. This is not a death sentence. For your sincerity, God will heal you completely," says Abdullahi Shamsuddeen, a post-graduate student of Bayero University, Kano.
Many other Nigerians have commended el-Rufai on twitter and Facebook for his courage and they pray he comes through and stronger.
Gov. Nasiru El-Rufai of Kaduna State had on Saturday said he has tested positive to Coronavirus.
"Earlier this week, I submitted a sample for the Covid-19 test. The result came in this evening, and I regret to say that it is positive.
"According to the protocols for managing Covid-19, I am in self-isolation as required by the case management guidelines of the NCDC for someone that is not showing symptoms.
"I wish to appeal to the people of Kaduna State to continue to closely observe the preventive measures already announced.
"It is most important that everybody should do their utmost to stay safe, stay home and stay alive.
"The Deputy Governor is chairing our Covid-19 Taskforce and will continue to issue statements from time to time," El-Rufai said.