Covid-19 will ease off in Nigeria before the rest of the world – Adeboye; urges prayers to avert huge fire and flood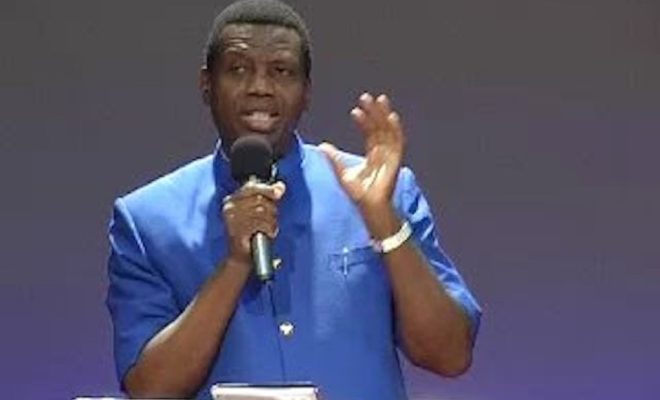 Pastor Enoch Adeboye, the General Overseer of the Redeemed Christian Church of God, RCCG, has said that the Covid-19 pandemic will ease off first in Africa, especially Nigeria, before the rest of the world, stressing that the countdown to return to normal life has already begun.
This was part of his Sunday service message broadcast live via satellite TV and internet with the theme 'Joy Cometh'.
He warned Nigerians not to travel out of the country immediately after the lockdown is lifted as the pandemic will still be active in some parts of the world. "Except you have a compelling reason to travel I will advise you stay back in Nigeria for at least a month or two," he admonished.
The RCCG pastor who on December 31, 2019 gave a warning that in 2020, the world would behave like a convulsing child and be on compulsory holiday thanked the medical personnel who had been laboring to contain the pandemic, adding they deserve our prayers and respect.
He also commended the governments at all levels for performing creditably during this period but added that in future, should there arise any such need, clerics both Christian and Muslim, should be included in the committee to give spiritual direction.
Pastor Adeboye who foretold of fire incidents in 2020 warned that unless prayers are intensified, bigger fire and flood incidents lurk ahead. Already Nigeria has witnessed fire incidents in parts of the country including the popular Dugbe market in Ibadan, Office of the Corporate Affairs Commission, INEC, and AGF office in Abuja.