Cryptocurrency: On this, I stand with CBN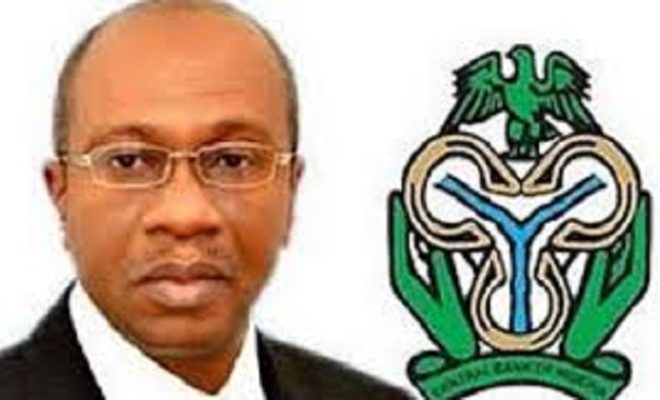 Central Bank of Nigeria, CBN, has come under a maelstrom of deprecation for prohibiting cryptocurrency-related transactions in the country. The directive to prohibit all cryptocurrency transactions is not new. It's a reaffirmation of a 2017 directive to financial institutions to block cryptocurrency accounts.
CBN argues that Cryptocurrency transactions are shrouded in opacity which lends it to sundry illegal activities including money laundering, terrorism financing, purchase of small arms and light weapons, and tax evasion.
Cryptocurrency is a form of digital currency one of which is the popular Bitcoin. It's not real money like the naira or the dollar and it's used as agreed means of transaction between parties, a modern day medium of transaction akin to the old 'trade by barter.' It's a floating, amorphous currency, not traceable to any country in terms of ownership. The Americans own the dollar. Nigeria owns the naira just as other nations proudly lay claim to their respective currencies.
In the event of excess dollar liquidity, the US Federal Reserve can pull the strings to mop up some dollar in the system, same way CBN has capacity and control to mop up excess naira floating in the system. Not so with cryptocurrency. Its ownership is not defined. Transactions around cryptocurrency are shadowy, unobtrusive and largely without regulation.
On the face of it, digital currency transactions offer some niceties. It rides on the wings of technology, the internet. The currency is domiciled in digital form hence immune to dirt and filth and all the other physical abuses including wear and tear that afflict real currencies. In its early years, you could not convert it to real cash. But the versatility and innovation revolving around digital currency has made it possible for users to convert to agreed currency and at an agreed rate. Plus, it's the fancy of a young, upwardly mobile generation questing for innovation and adventure. It has expanded the global economy ecosystem, creating jobs, wealth and a new frontier of tech-driven whizzes. But, it comes with a dark side.
Cryptocurrency has a fanciful upside, but the flipside is a silhouette of pain, an unnerving harbinger of the obnoxious and the fatal. Those who vilify CBN are fixated on the magnificence of digital currency without taking cognisance of the concurrent unintended consequences which it has created in its barely 11-years of existence as a medium of transaction. Without a doubt, cryptocurrency is good but it has also become the favourite playground of scammers (Crypto-scammers), terrorists, their sponsors and other cyber-crooks in the fuzzy cyberspace.
Nigeria already has a bad reputation as a cybercrime breeding ground. Nigeria is ranked as a terrorist nation, indeed the third worst terrorist nation in the world courtesy of Boko Haram. Since March 2015, when Boko Haram allied with the dreaded Islamic State of Iraq and the Levant (ISIL), it has assumed and acquired a fatal notoriety killing tens of thousands and displacing Nigerians in their millions. As you read this, some Nigerians are scattered at settlement centres in Cameroun, Niger and other adjoining nations. Thousands are crammed at makeshift communes as internally displaced persons (IDPs) in parts of the north. At a time Boko Haram was ranked as the world's deadliest terror group in the Global Terrorism Index.
So, what's the link between terror and digital currency? A lot. And it's not just terror and its financing. It's the whole cybercrime agora. The community of cyber-crooks and other criminals have found a safe haven in digital currency. Their attraction and preference for this neo-currency is the protection it gives them from being traced or tracked. Cyber-spoofers love it to no end. And because two entities trading end-to-end with cryptocurrency can mutually agree to attach monetary value to it and use it as medium of payment for goods and services, it has given a boost to the illegal international arms trade. The deadliest and the most sophisticated of arms and military hardware can be purchased in the lucrative international arms market without any trace.
Nigerians should ask critical questions at this time. Who sponsors Boko Haram? Who supplies them arms and ammunition, including those far more sophisticated than the ones at the disposal of our military? Nigeria does not manufacture AK-47 or any of the rocket launchers used by the terrorists to intimidate our troops. They are steadily and readily financed and supplied through some hazy channels of which digital currency is now their new normal.
A country like Nigeria with a terrible terror profile and notorious globally-acknowledged cybercrime status (Advance-fee-fraud, aka '419', is now described as Nigeria crime with damning evidence to justify the ugly tag) ought to be wary of cryptocurrency despite its allure.
CBN would later issue an explainer part of which reads: "It is also important to highlight that there is a critical difference between a Central Bank issued Digital Currency and cryptocurrencies. As the names imply, while Central Banks can issue Digital Currencies, cryptocurrencies are issued by unknown and unregulated entities.
"The question that one may need to ask therefore is, why any entity would disguise its transactions if they were legal.
"It is on the basis of this opacity that cryptocurrencies have become well-suited for conducting many illegal activities including money laundering, terrorism financing, purchase of small arms and light weapons, and tax evasion.
 "The role of cryptocurrencies in the purchase of hard and illegal drugs on the darknet website called "Silk Road" is well known. They have also been recent reports that cryptocurrencies have been used to finance terror plots, further damaging its image as a legitimate means of exchange."
If the CBN doesn't make sense, what about the Federal Bureau of Investigation (FBI). Last April in the heat of the Covid-19 pandemic, FBI raised the red flag with a warning that fraudsters were cashing in on the pandemic and its uncertainty to "steal money and launder it through the complex cryptocurrency ecosystem."
A release issued by the FBI said developments in cryptocurrency technology and an increasing number of businesses accepting it as payment have driven its growing popularity and accessibility, warning that "people of all ages were being victimized by criminals through cryptocurrency-related fraud schemes."
The New York Times in its August 18, 2019 report captioned – Terrorists Turn to Bitcoin for Funding, and They're Learning Fast – blew up the lid covering the romance between terrorist groups and Bitcoin as terror groups like the Hamas launch their evil drive to raise funds through the internet. Truth is, cryptocurrency is fuzzy. It has successfully shielded itself from regulation, control, taxation and all known tools of supervision by central banks. This is why in spite of its superficial fancies, there is still hesitancy or outright ban in some countries.
A nation without terrorism and cybercrime issues may not worry much about cryptocurrency. But not so for Nigeria encumbered by kidnapping, terrorism, and globally notorious for cybercrime perpetrated by a few bad citizens. This is why I stand with CBN. Nigeria has a peculiar terror problem. Any effort to weaken the terrorists should be appreciated. Tomorrow, if the blurred lines around cryptocurrency are removed, CBN may re-consider its position, but for now, let the prohibition subsist.
Author: Ken Ugbechie…kenchioma@yahoo.com