Edo Organised Labour, civil society reject strike suspension by National Labour Leadership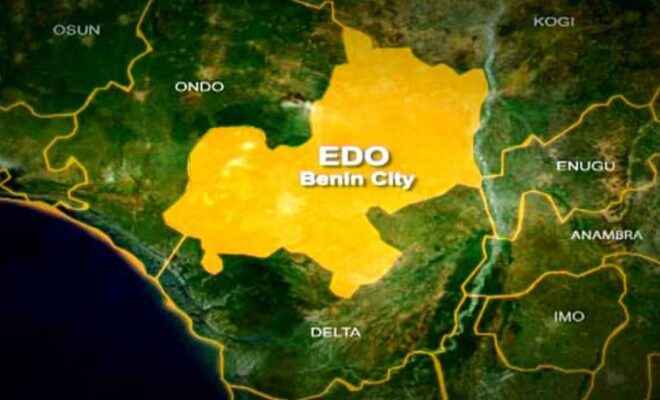 Labour leaders and members of the civil society in Edo State have lamented over the suspension of the proposed strike by the Nigerian labour Congress, rejecting the decision of the national leadership of the organised labour.
Led by the Chairman of the Nigeria Labour Congress (NLC) in Edo State, Sunny Osayande and Trade Union Congress (TUC) counterpart, Marshall Ohue, the labour members occupied the Kingsquare Arena in Benin City the state capital in protest.
According to the displeased labour members, the decision to suspend the planned strike action was hurriedly taken by the national leaders without consultation with the National Executive Council (NEC) members and key stakeholders across the country.
According to Channels Television report, Osayande said that the recent action of the national labour leadership weakens the labour movement in Nigeria, noting that, "We cannot continue to remain in the hands of the few who will mortgage our conscience because next time when we call on our labour leaders, they will not believe is us or the struggle."
They lamented that the action of the labour leadership belittles there efforts, as well.
"We are supposed to be the voice of the common man on the street," Ohue said.
The Organized Labour and Civil Society groups, therefore, rejected that suspension of strike by the national leadership of Labour.
They demanded to revert to the old fuel and electricity prices and immediate fixing of the nation's refineries.