Eight Things A Leader Must Do To Make Global Impact – Emeka Oparah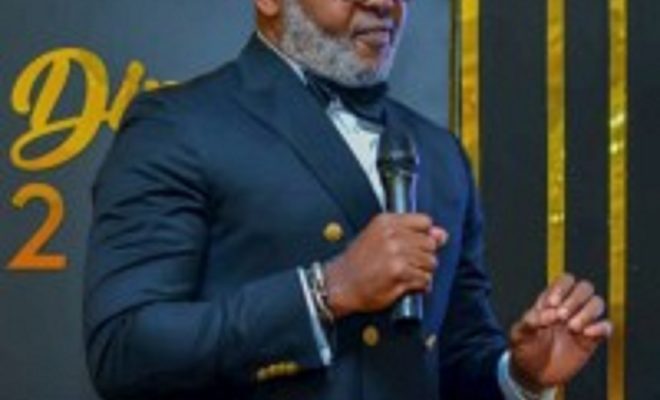 Mr. Emeka Oparah, Director of Corporate Communications & CSR, Airtel Nigeria, has listed eight critical things a leader must do to make global impact. He spoke on the theme: Leadership and GloCal Impact as keynoter at the Induction Ceremony of the Rome Business School Class of 2020.
Below are his eight recommendations for leaders:
From the story of the Military Administrator as well as Gen. Colin Powell's Leadership Primer, it goes without saying that for a leader to make an impact much less glocal impact, he or she must be knowledgeable. Knowledge is POWER. You cannot give what you do not have. I must point out here that knowledge is not only an MBA or MSc from Rome Business School. It includes a broad based awareness of yourself, your environment and the world. So, a leader must not only be knowledgeable or educated, he must be Emotionally intelligent. The 5 vital skills for Emotional Intelligence, according to Daniel Goldman, Co-Director of the Consortium for Research on Emotional Intelligence in Organizations at Rutgers University, are namely Self-Awareness, Self-regulation, Motivation, Empathy and Social skill.
Your Network is your Net Worth! A leader must have exposure. You must be widely travelled and connected with people of various orientations, nationalities and beliefs. Then and only. Then will you be seen as FINISHED and well-rounded to impact the world. Aside those you meet in school, there are others you meet on the job, on the plane, at training and workshops and at events. Deliberately set out to build a broad based network of contacts you can call upon when the need arises.
Communication: Do you know why I studied Communication? Let me tell you. I learnt that in the grand lodge above, there is no need for Architects, Lawyers, Doctors, Engineers, etc. But because the angels in the East need to know what those in the North, South and West are doing, Communication is very important, even in heaven. A leader must be able to communicate to his team and to his followers. He should be able to influence his speeches and presentations. He should have a view on issues, which he must communicate effectively. Love him or hate, you cannot say Donald Trump cannot communicate. His tweets are shared, loved and derided around the world. Leaders who make powerful speeches and write powerful essays are known and revered around the world.
Influence: The Oxford Dictionary defines influence as the capacity to have an effect on the character, development, and behaviour of someone or something or the effect itself. It can also mean domination-dominating people, a system, a process, etc. There are four basic components, according to Nick Morgan, author, speaker, coach and the president and Founder of Public Words, a Communications Consultancy. They are Positional Power, Emotion, Expertise and Non-Verbal signals. If you have positional power, for example as CEO or President, influence becomes relatively a simple proposition, said Morgan in a contribution on the subject in Harvard Business Review. Two sure pathways to being influential are being a good writer or good speaker or both. Yet, these are going to be like winking at a beautiful woman in the dark, if you do not leverage them via Social Media.
Be Social: This is very different from being a sociable or a society person who attends social events or Owambe. By being social, I mean being active and present on Social Media. Trump literally runs the US via Twitter. He hires, fires and engages the world including his wife via Twitter. Facebook and Instagram defines the global village we were told about decades ago. You can take on the entire world from the comfort or discomfort of your office or home using social media. If you are not active on social media, you have not started growing your influence. Go and check the number of followers TuFace, Davido, RMD, Burma Boy, Tiwa Savage, Naira Marley and co have and how much they celebrate every 100,000 new followers they have. Femi Otedola recently celebrated 1m followers on Instagram, where he competes with his daughter DJ Cuppy.
Speak and Write: Actively seek speaking and writing opportunities. Every intelligent word you drop on the internet and in the minds of people count. As you share knowledge and experience, never forget to leverage it all with Social Media. Public Speaking and Writing are perhaps some of the greatest legacies a person can leave. It's like writing a book. Students of that subject searching for information and perspectives will surely find you and quote you. Ideas rule the world.
What's your BIG idea? Ideas rule the world. Innovate! Come up with something new, something different. Look around you and all the innovations we are surrounded with. Apple is someone's idea, you know. Today, I have a MacBook Air, by Apple; IPad Pro by Apple; iPhone by Apple; an AirPod by Apple; and iPod by Apple; an iWatch by Apple and an Apple Pencil. There are several millions of others like me. There's Samsung not just in mobile phones but Air Conditioners, Refrigerators and Televisions. There's the infamous Ak-47, the world's best but ironically most dangerous weapon made by Kalashnikov, Etc, Etc. You can create something. You can't reinvent the wheel but you can make it more efficient. To make an impact you have to give the world something!
Giving: Of all the skills the Great Architect of the Universe blessed us with, giving is one of the rarest, easiest yet hardest. It takes a lot of learning, if you were not born with the heart of giving. It takes a lot of sacrifice too. You can give your time or your money. Both are costly. But you must touch the lives of others before you start living a life of purpose. Charity, like its sister Mercy, blesses him that gives as well as him that receives. We can impact the world one person at a time. There are many initiatives crying for our support. There are many indigent and less privileged people begging for our assistance. There are many causes seeking our attention. Instead of buying houses all over the world like some Senators you know or buying more and more cars, you can spare some time and cash on the needy ones. That way, you make an impact.