Ending HIV/AIDS: FG Inaugurates Operational Guidelines For HIV Self-testing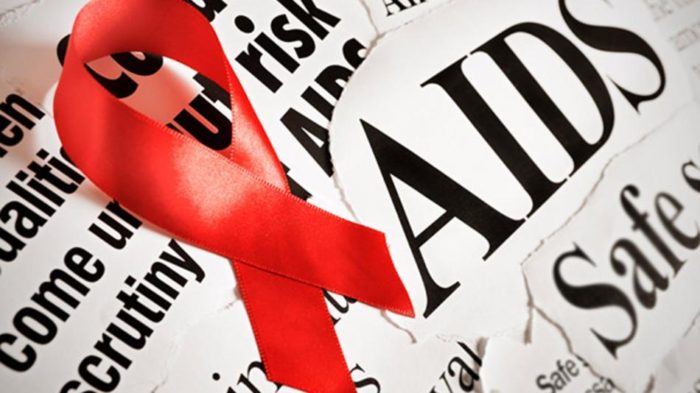 The Federal Government has inaugurated the Operational Guideline for HIV self-testing and the Evaluation Report of Alere HIV Combo Rapid Test Kit towards ending HIV/AIDS as a public health challenge in Nigeria.
The Minister of Health, Prof. Isaac Adewole, inaugurated the documents on Friday in Abuja.
Adewole noted that in Nigeria, just like in many countries, detection of specific antibodies in the blood or other body fluids was the main method and standard procedure for diagnosis of HIV infection.
He said prior to this time, several uncontrolled HIV test kits especially rapid test kits were used in Nigeria without any regard to quality or following any appropriate testing strategy.
This, the minister said, increased the possibility of misdiagnosis of HIV infections, stressing that the ministry considered this unacceptable and thus embarked on appropriate evaluation of HIV (rapid) test kits.
He said Nigeria has conducted some rounds of evaluation of HIV rapid test kits using the World Health Organisation (WHO) guidelines for appropriate evaluation of HIV Testing Technologies in Africa.
He added that the National HIV testing algorithms were developed from the WHO guidelines, rounds of evaluation conducted and all the test kits are antibody-based kits.
"I approved the conduct of laboratory evaluation of Alere HIV Combo rapid test kit because of the manufacturer's insistence that it is a fourth generation HIV rapid test kit. As fourth generation HIV rapid test kit, the manufacturers insisted that kit has the ability to detect HIV-1 p24 antigen. In addition to detecting HIV-1 and HIV-2 antibodies like the third-generation tests," he said.
The minister said the evaluation was conducted and the result showed that Alere HIV Combo rapid test kit does not have the ability to detect p24 antigen.
Adewole said the result revealed that the test kit performed better than all the test kits in the current national testing 99.7 per cent algorithm with sensitivity, 98.9 per cent specificity and 99.3 per cent accuracy.
According to the minister, the kit is therefore recommended as a first line kit in the national HIV testing algorithm.
Similarly, the minister said Self-testing is not a new concept; it is used in the diagnosis and management of pregnancy and diabetes, as well as colon cancer.
He added that HIV self test represents another step in line with efforts to increase patient autonomy, decentralise services and create demand for HIV testing among those unreached by existing services.
The minister said the ministry has included HIV self-testing in the reviewed national HIV Testing Services (HTS) guidelines.
Earlier, Dr Ali Onaja, Chairman Task Team on HIV Testing Services, said the self test kit will enable someone to know whether he has HIV.
He added that it was self test each person can administer on himself, but it was not diagnostic "you can because the test shows you are positive then one start treating himself".
The self test kit gives an indication, which will guide you to access medical facilities for confirmatory testing and treatment. (NAN)