We have exceeded expectation in Broadband penetration – Danbatta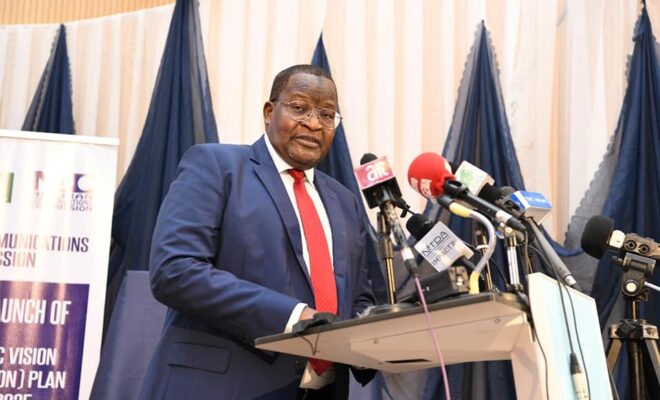 September 23, 2021
The Executive Vice Chairman of the Nigerian Communications Commission, NCC, Prof. Umar Danbatta said the commission having actualized the 8-point agenda it set in 2015, is now focused on the Strategic Vision Plan to drive broadband penetration.
In a podcast, the EVC said the commission under his watch has exceeded the broadband penetration forecast set under the National Broadband Plan for the year 2013-2018, which former EVC of the NCC, Dr. Ernest Ndukwe co-chaired together with foremost banker, Jim Ovia.
Danbatta explained that the 8-point agenda was an agenda for a certain period of time; between 2015 and 2020, stressing that every segment of the agenda had been achieved.
He said: "The first thing we did was to highlight our achievements with respect to each item of the 8-point agenda, and this is what was captured in the book that was unveiled by the Hon. Minister of Communications and Digital Economy, titled: Catalysing Nigeria's Socio-Economic Transformation Through Broadband Infrastructure.
"That in effect gave conclusion of the 8-point agenda and of course some of the items of the agenda spilled into the new strategic digital plan.
"Two items stand out for me and the highpoint of the agenda is in respect to facilitating broadband penetration. You remember there was a National Broadband Plan for the year 2013-2018, which Ernest Ndukwe co-chaired together with Jim Ovia.
"On page nine of that Broadband Plan, it was very well stated that Nigeria's broadband penetration in 2013 and 2015 was between 4 and 6 percent, and depending on which one you use as a reference point, it says by 2018 we're supposed to attain a five-fold increase in broadband penetration, so we decided to be very pragmatic by saying we'll use the 6 percent as our point of reference, so if you multiply 6 by 5 you get 30 percent.
"So, by 2018 we decided that the target we should hit is 30 percent broadband penetration but we hit 31.45 percent, exceeding the target that was set."