FALF unveils 2020 awardees, calls for more youth involvement to help develop the continent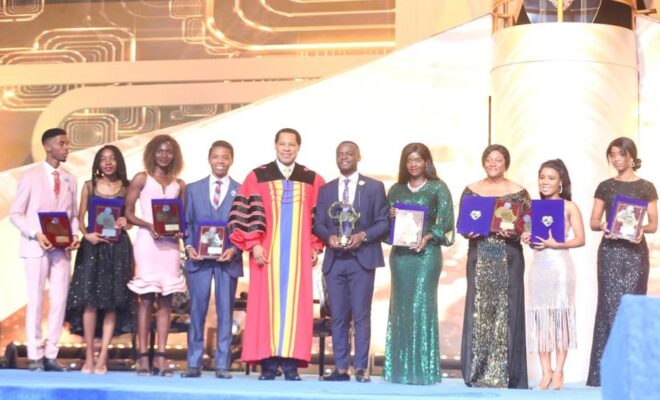 The Future Africa Leaders Foundation (FALF) has unveiled its 2020 awardees with a call for African youths to utilise their skills to foster community growth in their respective countries in the continent.
The call was made at a press briefing by the organisers of the Future Africa Leaders Awards (FALA 2020).
Speaking at the unveiling of the Awardees on Tuesday in Lagos, the Senior Programmes Coordinator, FALF, Jumoke Akinsanya noted that FALF under the auspices of the Chris Oyakhilome Foundation int'l is mandated to foster and celebrate young African leaders making positive impact in their communities, thereby exploring and expanding leadership potentials, because " healthy communities and nations rely on strong innovative leaders to guide them".
The annual event now in its 8th year has produced about 81 winners across the continent since its inception in 2013.
Jumoke added that FALF helps these young leaders through training and support initiatives aimed at helping them achieve their full potentials and to use their leadership skills to improve the lives of others.
The young Africans were selected for the highly-coveted global recognition awards, from over 15million entries.
The 2020 awardees as announced by FALF:
Christian Majeed Kwesi (Ghana), Gwei Michael Wawa (Cameroon), Elsa Cethia Milandou (Congo Brazzaville), Mary Mukeba Julius (South Sudan), Victor Emeka Mba (Nigeria), Tebogo Moroe (South Africa), Michelle Mumba (Zambia), Avante Susan Mafusire (Zimbabwe), Aicha Elhaj Mahamat (Chad), Mayamiko Banda (Malawi) bagged $10,000 each.
The award is open to young Africans between ages 16 and 23, and participants are expected to be a registered applicant for the Leadership Initiative Award via the Future Leaders Foundation Website.
In years past, award winners (also known as FALF ambassadors) have continued in their journeys by representing Africa in many different political and social contexts, personifying their communities at the United Nations and the European Union.