FG, UN host webinar for journalists on FSSD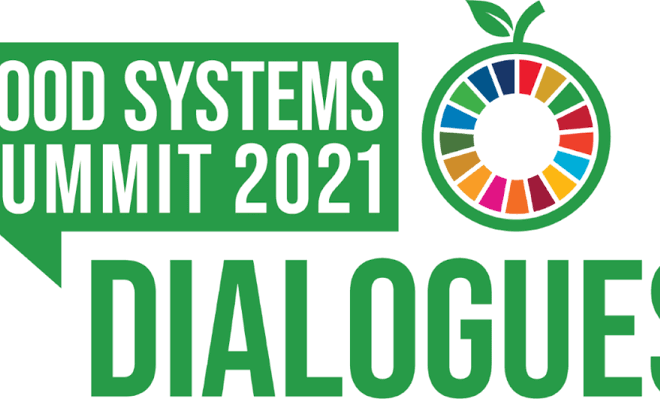 The Federal Government of Nigeria in collaboration with the United Nations system in Nigeria, will be hosting a webinar for journalists on the Nigeria National Food Systems Dialogue (FSSD) 2021.
This is contained in a statement released on Wednesday.
According to the statement, the webunar is aimed at acquainting members of the press with the United Nations Food Systems Summit (UNFSS) and to create a common understanding of "food systems" in the context of Nigeria amongst media partners.
"It also seeks to lay the foundation for series of dialogues across the country to chart pathways towards ensuring resilient, inclusive and sustainable food systems in Nigeria by 2030".
The Secretary-General of the UN in his latest Policy Brief on Food Security said that there is more than enough food in the world to feed the world's population of 7.8 billion people.
"But, today, more than 820 million people are hungry, the food systems are failing, and the Covid-19 pandemic is making things worse. It is increasingly clear that we must act now to address the impending global food emergency and avoid the worst impacts of the pandemic".
The statement states further that the Deputy Secretary-General and Chair of the Advisory Committee of the Food Systems Summit, Amina J. Mohammed, has invited all Member States to engage in the preparation of the Summit through encouraging action-oriented and inclusive dialogues.
"To ensure inclusive and participatory dialogues across the country. The Nigeria National Food System Dialogues would engage all stakeholders, especially the media."
The virtual event slated for Tuesday, February 9, 2021 at 10.00 a.m will have in attendance the National Convenor, Mrs Olusola O. Idowu (Permanent Secretary, Budget and National Planning), UN Resident/ Humanitarian Coordinator, Mr Edward Kallon,
Representative of the Federal Ministry of Agriculture and Rural Development (FMARD), as well as Country Representatives of FAO, UNICEF, WHO, UNDP, IFAD and WFP.