Global tech giants sack over 60,000 staff in months, cite poor revenue returns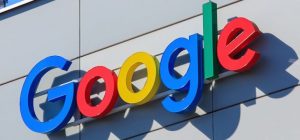 Global tech giants are shedding over 60,000 jobs in a gale of job cuts afflicting the tech industry. Experts point to inflation, increasing spend of production and low patronage including sales as reasons for the global job losses.
The latest among the tech giants to announce job cut is Dutch medical technology manufacturer Philips which says it will slash 6,000 jobs globally by 2025 in a bid to cut costs and improve competitiveness.
The company announced this on Monday, after swinging to a net loss in the fourth quarter.
Some 3,000 positions would be shed by the end of this year, Philips said.
Earlier this month, Google's parent company Alphabet announced, it will cut about 12,000 jobs globally, citing a changing economic reality as it became the latest US tech giant to enact large-scale restructuring.
Sundar Pichai, who is CEO of Google parent Alphabet Inc., said he had consulted with the company's founders and board in making the decision for 6% cuts, according to remarks reviewed by Bloomberg.
"If you don't act clearly and decisively and early, we can compound the problem and make it much worse," Pichai said. "These are decisions I needed to make."
Another tech giant, Microsoft, said earlier in this month that it will cut 10,000 jobs. This will affect up to 5% of its global workforce and cost the business $1.2bn (£972m) in severance and reorganisation costs.
Also earlier this month, another tech-driven global player Amazon said it plans to cut more than 18,000 jobs, the largest number in the firm's history, as it battles to save costs.
Amazon which employs 1.5 million people globally, did not say which countries the job cuts would hit, but said they would include Europe. The online giant has been expanding into Africa in recent years. It is not clear if the job cuts would affect staff in Africa.
At the cusp of last year, precisely in November, Meta Platforms Inc (META.O) announced it would cut more than 11,000 jobs, or 13% of its workforce, as the Facebook parent doubled down on its risky metaverse bet amid a crumbling advertising market and decades-high inflation.
The mass layoffs, among the biggest this year and the first in Meta's 18-year history, follow thousands of job cuts at other tech companies including Elon Musk-owned Twitter Inc, Microsoft Corp (MSFT.O) and Snap Inc .
The latest cuts in Philips come on top of a workforce reduction of 4,000 jobs already announced in October.
As at the end of September 2022, Philips had just over 79,000 employees.
Chief Executive Officer Roy Jakobs said in a statement that 2022 was a very difficult year for Philips and  stakeholders.
"We are taking firm actions to improve our execution and step up performance with urgency.''
Philips reported Monday its fourth-quarter net loss was 105 million euros (114 million dollars), compared to a profit of 151 million euros in the same period a year ago.
Loss per share was 0.12 euros, compared to a profit of 0.18 euros a year ago.