Group Endorses Clean Up of Delta State Capital Territory, commends DSCTDA DG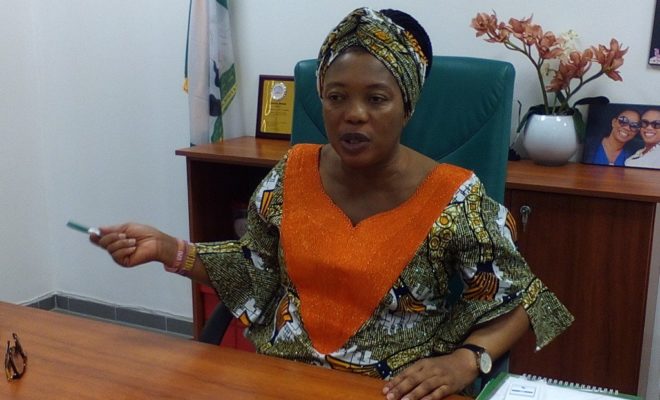 A community development group, Asaba Concerned Opinion Moulders, has commended the efforts of the Director General, Delta State Capital Territory Development Agency (DSCTDA) and pledged to support her efforts towards ensuring a cleaner Capital City.
The group led by Mr. Patrick Chiweta and accompanied by some prominent chiefs and indigenes of Asaba, including Ogbueshi Adizue Eluaka, Ogbueshi Nwanze Oduah (the Odogwu of Ahaba), Mr. Christopher Konwea (Secretary), made this known when they paid a courtesy call on the Director General, Hon. Mrs. Onyemaechi Joan Mrakpor, at the Agency's office in Asaba.
"We are grateful for all you are doing since you assumed office to clean up the Delta State Capital Territory and we in full support of it. We want to work in synergy with your Agency to achieve her goals", Chiweta said.
The group which also has prominent journalists from Asaba as members lamented that the capital city was on the verge of degenerating into a slum with the absence of enforcement of environmental laws and indiscriminate development of buildings.
Responding, Mrakpor expressed satisfaction with the reaction of indigenes and residents of Asaba metropolis to efforts of the task force to restore the master plan of the capital territory.
She explained that the exercise was driven by the governor's desire to create a clement environment that would attract investors and improve the living standard of the people.
Mrakpor explained that the exercise will not displace anybody. Rather, traders will be resettled in government-approved vendor zones while the campaign to create the right ambience to enable traders and businesses thrive without compromising environmental lawswill continue.
"We are building special facilities to accommodate those engaged in the sale of items such as fruits in designated areas. More importantly, the exercise is not discriminatory as government offices and buildings in highbrow areas were first targeted and fined", Mrakpor stated.
She noted that before the clean up began, the agency secured the blessings and support of His Royal Majesty, Prof. Chike Edozien, the Asagba of Asaba.
Noting that keeping the capital territory environmentally friendly is a collective effort, she urged the group as opinion and community leaders to join the DSCTDA in enlightening the people on the imperative of adhering to building and environmental laws, adding that neighbouring cities such as Onitsha, Enugu and Awka have put a stop to street trading which led to the influx of traders into Asaba.
The Delta State Joint Task Force On Environment began operations on Monday, October 21 to enforce extant environmental regulations in Asaba and the entire capital territory.
The task force which was constituted by Governor Ifeanyi Okowa is made up of the ministries of environment and information, the Delta State Capital Territory Development Agency, the Waste Disposal Board and the Directorate of Orientation. Officials from the organisations, backed by a detachment of policemen, embarked on enforcement drive across the major roads in the capital territory on Monday.