Hacker exposes Evangelist's illicit affairs with married women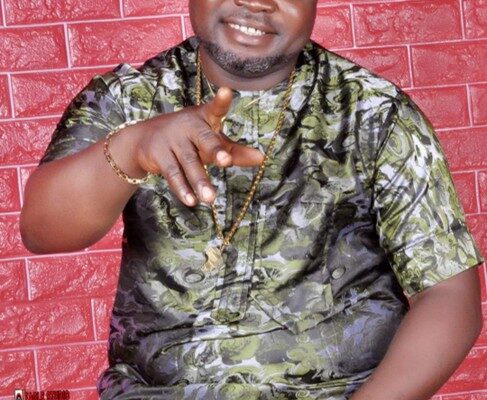 A hacker has set social media on fire after exposing the love chats of a certain Evangelist Ositadinma Muolokwu, calling him a fake evangelist and home-breaker.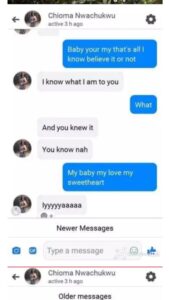 The hacker who wrote incognito claimed he hacked the Facebook account of the evangelist but was disappointed at the amorous conversations he has been having with married women. This may have prompted the hacker to expose screen-shots of the lewd conversations between the women and the evangelist.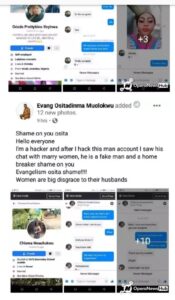 Evangelist Ositadinma Muolokwu who goes by the moniker Apostle of Praise uses his Facebook page to preach and sing about the Lord but he appeared to have turned the same Facebook page to propagate another type of evangelism, this time, an escapade of philandering with multiple married women.
The evangelist who according to his Facebook information lives in Nnewi, Anambra State has his amorous tentacles spreading from the East to Lagos. His clientele is a mix of married and unmarried women.
Screen-shots of his conversation showed his lustful discussion with married women and an even more lewd responses from the women.