Ibadan, Abakaliki to get testing sites, over 300 TB machines to be converter for COVID-19 testing – Health Minister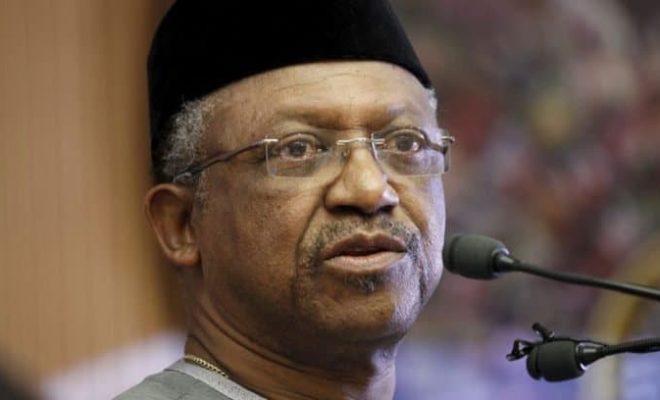 The minister of Health, Osagie Ehanire says more testing sites will be opened in Ibadan and Abakaliki.
He disclosed this at the Presidential Task force, PTF, briefing on COVID-19.
According to the Minister this is part of additional strategies being employed to help curb the spread of the virus.
"Over 300 Tuberculosis machines will be converter for COVID-19 testing", he said.
The minister however called for the collaboration of all Nigerians as, "The fight is not for the government alone but for everyone."
"We all have a responsibility to adhere to the various guidelines outlined for the safety of us all".
The latest figures of confirmed cases in Nigeria according to the Nigeria Centre for Disease Control (NCDC) is now 135, with two fatalities.
It added that currently, Lagos has 81; Abuja- 25, Ogun –  Ekiti has– one, Oyo – Eight, Osun, Five while Enugu has- Two.
Others include : Edo – Two, Bauchi -Two, Kaduna three, while Benue and Rivers have one case respectively.
The cases reported were from travellers who have just returned to the country.
Other cases the centre said were from people who came contact with infected people.