Insurgency: The president has accelerated moves to procure additional security equipment – Fayemi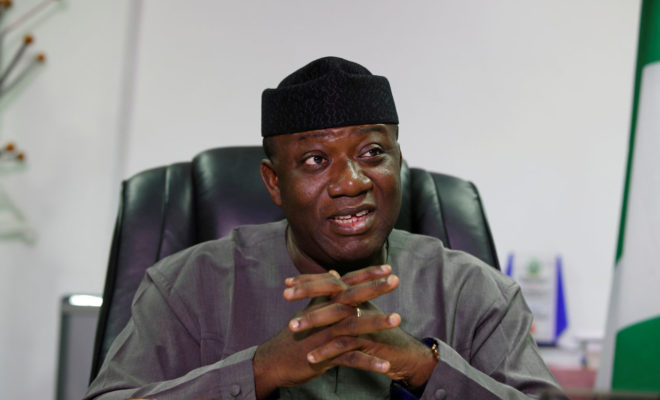 Chairman of Nigerian Governors Forum (NGF), and Ekiti State Governor, Kayode Fayemi says President Muhammadu Buhari has accelerated moves to procure additional security equipment through partnerships with other countries.
Fayemi who is confident that the National Assembly would speedily work in tandem to bring this to actualisation, noted that proceeds of banditry and kidnapping are being used to fuel insurgency within the North East.
The Ekiti State Governor said this while briefing state house correspondents after meeting with President Muhammadu Buhari at the State House in Abuja.
Governor Fayemi was of the opinion that military action alone will not be sufficient in the war against the insurgents.
Fayemi insisted there are reasons to believe that there is a correlation between activities of bandits in the Northwest, kidnapping in the Southwest, and insurgency in the Northeast.
According to him, the nation is in urgent need of a political will to bridge the gap between the government and the youths as well as synergy among security operatives to tackle the Boko Haram crisis.