Interpol investigates Sahara Energy billion dollars transfers to Isle of Man in 2016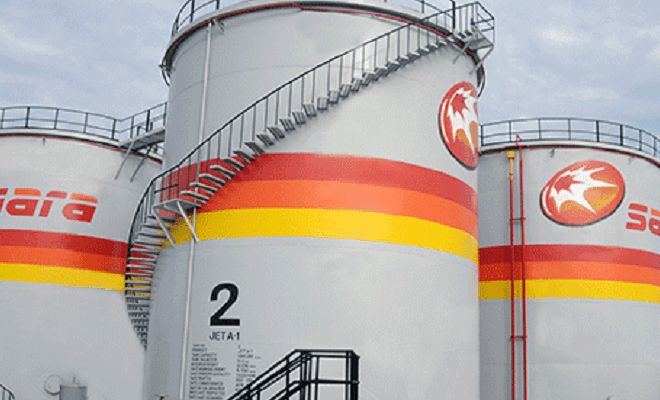 The International Criminal Police Organisation also known as Interpol is investigating series of international financial transactions by Nigeria's Sahara Energy Resource Limited and others from Nigeria in recent years to establish if they were cases of money laundering.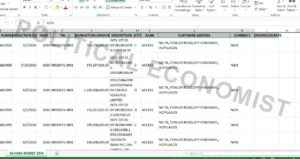 Some Nigerian interests have come under the searchlight of the UK Serious Crime Office, the US Department of Justice, DoJ, the Federal Bureau of Investigation, FBI, all enlisting the services of Interpol to glean through some wire transactions. This is in spite of the anti-corruption fight staged by President Muhammadu Buhari.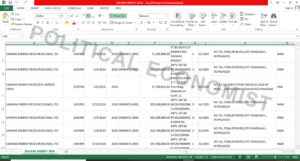 Just recently, the United States Department of Justice after several months of investigation alleged that billions of naira stolen from the Presidential Amnesty Programme by a former head of that office, Mr. Kingsley Kuku, were transferred to bank accounts in the United States where they were laundered and used to purchase Air Peace airplanes as well as luxury homes and vehicles.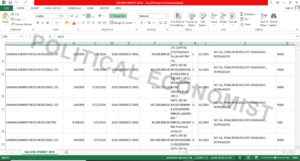 Sahara Energy Resource Limited, SERL, according to documents seen by our reporter is one of the Nigerian corporates which has come under the scrutiny of cross-border anti-crime agency. The company's cross-border financial transactions for 2016 was said to have raised concerns within the global network of anti-crime agencies.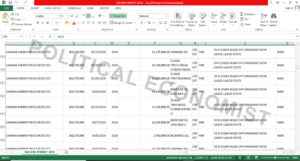 Intelligence sources said in 2016 alone, SERL moved over $40 billion mainly from its Access Bank account at 7A Fowler Road, Off Kingsway Road, Ikoyi, Lagos  to an address in Isle of Man, a self-governing British Crown dependency island well known as a safe haven for laundered money. The monies were wired from Access Bank to No. 12-14 Finch Road, Douglas, Isle of Man.
Officials of the global Intelligence organisation were said to be alarmed at the frequency of the transfers and the huge amounts involved within just one year – 2016. The curiosity  of the Intelligence community was said to have been further triggered by the choice of Isle of Man, known for being the choice destination for laundered money.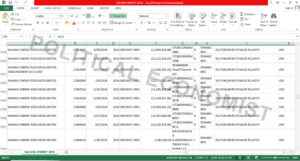 The Isle of Man conspicuously featured in the Panama Papers financial scandal lavishly exposed by the International Consortium of Investigative Reporters, ICIR.
Documents seen by our reporter seem to lend credence to the findings of the global investigators. In year 2016 alone, the Access Bank account of Sahara Energy on Fowler Road, Ikoyi, Lagos was very busy with frequent movement of money in billions and millions of dollars.
For instance, on March 29, 2016, two transactions in the sum of $6,665,072,631.85 (marked as repayment for Principal on loan) converted at the rate of N198.5 and $306,203,434.15 were wired from its Access Bank Fowler Road, Ikoyi account to 12-14 Finch Road, Douglas, Isle of Man which was identified as the address of BNP Paribas, a French international bank with presence in about 72 countries and ranked 8th largest bank in the world in terms of assets. BNP Paribas itself has had a history of financial crimes. In 2017, the bank had to pay various fines in the US for sundry breaches.
Two days later, on March 31, 2016, another $15,452,551.73 was wired to same address. The account got busier.
On April 5, 2016, the sum of $1,798,543,775.32 (converted at N198.009 exchange rate) was wired to Isle of Man. Same day, another $10,718,063 was wired to same account.
The following day, April 6, 2016, at least four transfers were made to Isle of Man thus: $791,718,353.70; $54,007,948.34;  $133,473,109.71 and $38,344,073.01 at N199.19 exchange rate. Two weeks later, precisely on April 21, 2016, $388,305,555.72 converted at the rate of N198.010 was wired to same address.
On April 26, 2016, at least four transferred were made to same address as follows: $23,250,500.66; $28,127,846.40; $76,312,728.66; and $263,124,609.79 all at same N199.29 exchange rate.
Wired transactions executed in May, 2016 include: $1,548,441,655.96 on May 4, 2016.
May 6, 2016 witnessed transfer of $37,790,674.82; $592,140, 000; $11,513,834.65; and $13,169,043.59.
In June, 2016, the account got busier with more transfers. June 1, 2016 alone witnessed a least nine wire transactions including $1,114,053,133.97; $83,666,710.23; $61,777,137.38; $83,666,710.23; another $1,114,053,133.97; and another $83,666,710.23 among others.
The wire transfer continued all through the month of June through to December in alarming frequency which was said to have made the global intelligence cartel wondering. No fewer than eight wire transfers were made in August from the same Access Bank account to the same address in Isle of Man.
November and December 2016, the SERL Access Bank account was especially busy. On December 29, the sum of $2,776,054,916.25 was wired to the Isle of Man. Next day, December 30, 2016 no fewer than eight transfers were made including: $1,153,286,136.10; $610,000,000.00; another $610,000,000.00; and $104,563,115.83.
At the time of writing this story, no official pronouncement has been made on the outcome of the investigation but insider sources said there are other corporates and MDAs in Nigeria being monitored. Some state government accounts were also said to be under scrutiny as more global attention is being beamed on Nigeria.
Sahara Energy Resource Limited is part of the Sahara Group and it has operations outside Nigeria. Inquiry sent to Mr. Tonye Cole, co-Founder of the Group via Whatsapp to confirm or deny the transactions was not responded to eight hours after.
There appears a renewed focus on Nigeria by global anti-crime agencies. Most of the investigations border on wire transactions across borders.