Irregular Migration: NEMA Advises Intending Migrants to Utilise MRCs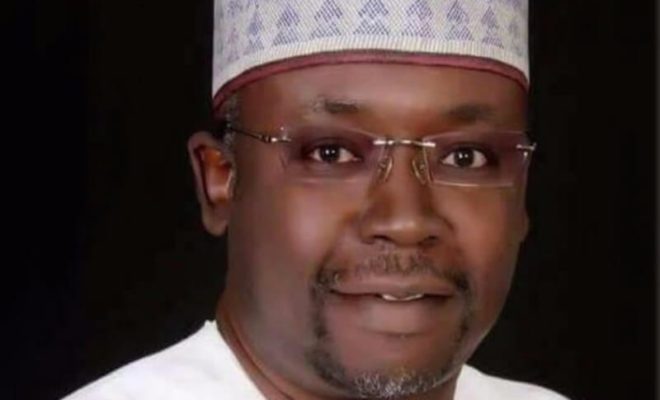 DG/CEO NEMA, Mustapha Maihaja
The Federal Government on Wednesday advised Nigerians who are planning to migrate to make use of the newly created (MRC) to get adequate information relating to their destination countries.
The government said the centres where established in collaboration with the International Organisation for Migration (IOM) to stem the tide of irregular migration by Nigerians.
The federal government inaugurated the MRCs in Abuja, Lagos and Edo.
Mr Segun Afolayan, Acting Coordinator, National Emergency Management Agency (NEMA), made the disclosure in Lagos while receiving a fresh batch of 116 Stranded Nigerians repatriated from Libya.
Afolayan noted that migration was a fundamental right of every human being but must be done in ways that would not violate the laws of the host nations.
According to him, the government is concerned about irregular migration by some young Nigerians which led to the establishment of the centres domiciled at the Federal Ministry of Labour and Employment offices at Benin, Lagos and Abuja.
"The centres are opened to all Nigerians who wish to travel outside the country. They can access detailed information on their intended country of destination.
"Such information includes the types of employment and educational opportunities, counseling on the right and safe routes to travel as well as the security level of the expected country.
Afolayan, therefore, advised the returnees to be at the vanguard against irregular migration and use their experiences in Libya to discourage other Nigerians from embarking on such perilous journeys.
The returnees arrived at the Cargo Wing of the Murtala Muhammed International Airport at 12.40 a.m. on Wednesday aboard an Al Buraq Al Buraq Airlines with registration number UZ 489.
The returnees who were assisted back to the country by the IOM comprised of 46 adult females, two female children and five female infants. and 56 male adults, six male children and eight male infants.
(NAN)