Italy confirms death of Ambassador to Congo, 2 others in ambush on UN convoy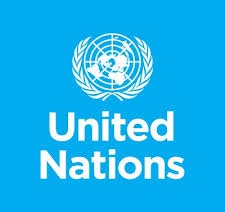 The Italian Ambassador to the Democratic Republic of Congo has been killed in an attack on a World Food Programme (WFP) convoy, a local governor said on Monday.
"It is with deep sorrow that the foreign ministry confirms the death today in Goma of the Italian ambassador to the Democratic Republic of Congo, Luca Attanasio, and of a policemen from the Carabinieri," the Italian foreign ministry statement said.
He said the ambassador's driver and a bodyguard were also killed.
"Attanasio died of  injuries after the attack,'' Kasivita said.
"The circumstances of this brutal attack are not yet known and no effort will be spared to shed light on what happened," he said.
"The ambassador and the soldier were travelling in a car in a convoy of Monusco, the United Nations Organisation Stabilisation Mission in the Democratic Republic of Congo."
Independent UK reports that Mr. Attanasio, who was married and had three children, had been Italy's head of mission in Kinshasa since 2017 and was made ambassador in 2019.
Unverified photos shared on social media showed a UN vehicle with smashed windows along its left side.
Dozens of armed groups operate in and around Virunga, which lies along Congo's borders with Rwanda and Uganda.