Jobs at Amazon: e-Commerce giant now recruiting for Nigeria operations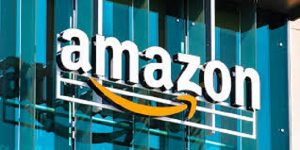 Ahead of its launch for operations in Nigeria by April 2023, Amazon, the American e-commerce giant, is head-hunting for qualified persons to fill vacant positions in Nigeria and add to its global employment bank of over 1.6 million staffers.
Amazon famed for its innovative e-commerce marketing had earlier announced entry into the huge and promising Nigerian e-commerce market where Konga, a wholly Nigerian company and Jumia, a Germany-registered company with operations in Africa, rule the roost.
It targets profitability according to reports announcing its entry into Nigeria.
Amazon listed the vacant positions to include Associate Solutions Architect, Europe, Middle East, Africa (EMEA)  Startup Scaling Team; Startup segment leader, sub-Saharan Africa, Amazon Web Services (AWS) startups; senior partner sales manager, Nigeria, and Kenya.
Other positions are a startup account manager, sub-Saharan Africa, AWS; solutions architect, startups, AWS (sub-Saharan Africa); senior solutions architect, West Africa, WWPS; and enterprise account manager, Nigeria, who will be initially based in the UAE with a view to relocating to Nigeria.
Amazon listed the prospective enterprise account manager as someone who would "help promote the growth and shape the future of an emerging technology".
The e-commerce giant said the senior solutions architect would be responsible for owning the technical engagement and ultimate success around specific implementation projects, working cross-organisationally to facilitate widespread use and adoption of the AWS platform, among others.
It said the preferred candidate for the solutions architect role must, (among other qualifications) have experience "designing, building, refactoring or operating IT systems – either on-premises or in the cloud".
"Candidates for the startup account manager, sub-Saharan Africa, AWS, must have ten years of technology-related sales, business development, or sales engineering/consulting experience in areas such as Cloud, SaaS, Analytics, Mobile, eCommerce," Amazon stated.
"The ideal candidate for the senior partner sales manager role would possess a business background that enables them to engage at the CxO level and to easily interact with Partners, Customers, and sales/field reps".
Post-Covid, Amazon is scaling up operations worldwide. Revenue for 1st  quarter of 2022 grew in line with Wall Street's expectations, up 9 per cent on the same period last year to $137.4bn. Operating income took a heavy hit from increased staffing costs and other Covid-related pressures, down 49 per cent on the same period in 2020 to $3.5bn, reports the Financial Times.
Amazon added 140,000 employees recently, bringing its global total to 1.6 million, not including delivery drivers.