Joy in Bayelsa as Supreme Court upholds decision on PDP's Duoye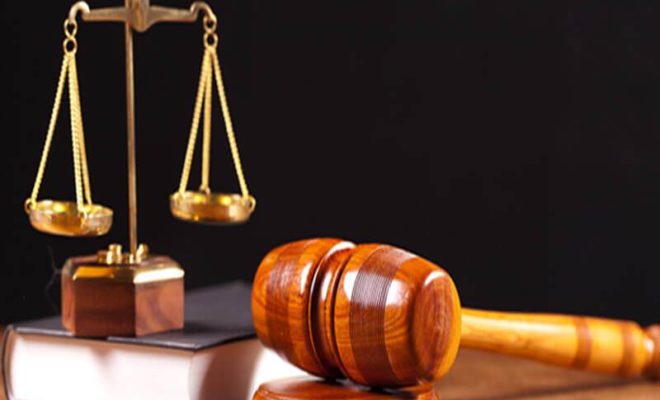 The streets of Yenagoa are brimming with people dancing and rejoicing over the verdict of  the Supreme Court which Wednesday upheld its decision sacking David Lyon as Bayelsa State Governor-elect and his deputy Senator Biobarakuma Degi-Eremienyo, and affirming Douye Diri as winner of the last gubernatorial election in the State.
The Supreme Court dismissed the application on  the grounds that the application lacked merit, adding that the decisions of the court is final.
Chief Afe Babalola, who led the team of lawyers for Lyon and his deputy had argued that the apex court has the power to set aside its earlier judgment.
He insisted that the application is not for a review of the judgment but to set aside the judgment sacking Mr Lyon who overwhelmingly won the election.
Babalola added that the judgment of the court delivered on February 13, amounts to a denial of fair hearing.
Justice Sylvester Ngwuta is presiding and is being assisted by six other judges.
In his final submission, Mr Babalola urged the court to reverse its decision.
Also, Wole Olanipekun representing the APC had asked the apex court to set aside its February 13, 2020 judgment on the ground that the court had no jurisdiction to have entertained the appeal in the first place.
He explained that the suit was first filed at the Federal High Court as a pre-election matter, which is the foundation of the matter that made the appeal get to the apex court.
Mr Olanipekun, therefore, restated his argument that the apex court lacks the jurisdiction to entertain the matter.
He added that all humans are fallible so it is not beyond the apex court to make a mistake.
Mr Olanipekun also faulted the interpretation of the judgment of the court by INEC which issued a certificate of return to Senator Douye Diri of the PDP, urging the court to grant the application to set aside its earlier judgment.
Counsel to the PDP, Tayo Oyetibo argued that the application by David Lyon is an invitation to violate the nation's constitution.