Kenyans race to glory in Boston Marathon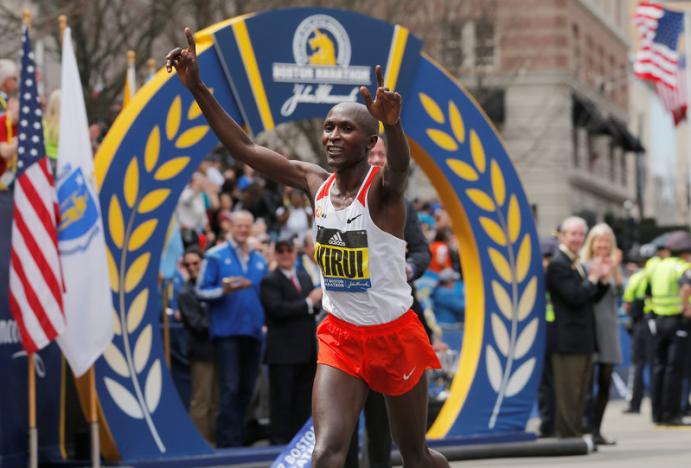 Geoffrey Kirui and Edna Kiplagat produced a Kenyan sweep at the Boston Marathon, winning the men's and women's races on Monday by conquering the race's hilly final miles to establish their dominance.
Kirui finished with an official time of two hours nine minutes and 37 seconds after holding off a challenge by American Galen Rupp in the race's final stretch down Boylston Street, the site of the deadly 2013 bombing attack.
Kiplagat ran alone for the final miles of the race, finishing with an official time of 2:21:52, almost a minute ahead of Bahrain's Rose Chelimo.
American Jordan Hasay came in third in the women's field and Japan's Suguru Osako finished third in the men's race.
Security was high along the course, that begins in Hopkinton, Massachusetts, and passes through Boston's suburbs to the finish line on Boylston Street, where a pair of ethnic Chechen brothers in 2013 set off two homemade bombs, killing three people and injuring more than 200.
Tens of thousands of people packed the streets for Boston's largest sporting event, held on the Patriots Day holiday, which commemorates the start of the American Revolution. REUTERS