Why Konga is Africa's fastest growing e-commerce company: Survey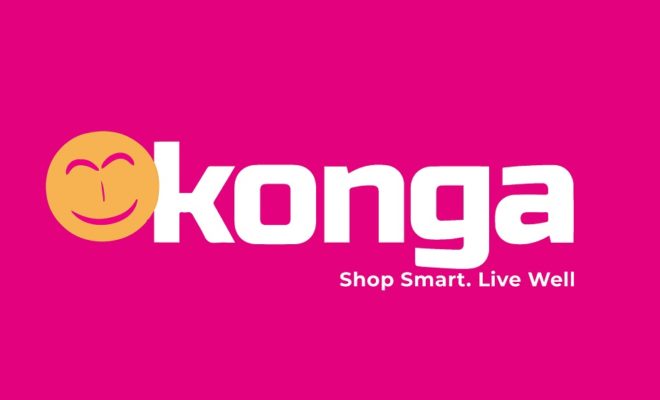 As Konga marks its 8th anniversary this month, Political Economist Business Intelligence Unit through a market-wide consumer survey examined the state, performance and prognosis of Africa e-commerce. The survey which cut across multiple consumer layers from youths to middle age and elders returned a promising verdict on Konga: It's the fastest growing e-commerce company in Africa.
The survey also projected Konga as the most admired e-commerce company on the continent. When asked which of the e-commerce companies in Africa they would wish to work in, most of the respondents, mainly youths, said they preferred Konga as a potential workplace.
Respondents described Konga as highly responsive, responsible and bullish in its deployment of technology to scale-up operations. They also ranked Konga high in the area of emotional intelligence. Respondents recalled that during the Covid-19 lockdown when they had to rely more on e-shopping, Konga stood out in making sure that prices of goods were heavily discounted with free real-time delivery.
Konga was adjudged the most emotionally intelligent e-commerce company. Its partnership with Unilever ensured that consumers got their household needs with free toppings delivered to them hassles-free during the lockdown.
Konga's strategic partnerships with manufacturers of sundry consumer goods has made it a one-stop shop for diverse brands of fast moving consumer goods, FMCGs, which triggered a spike in traffic to Konga stores during the lockdown. Post-covid-19 era will see Konga staying bullish with unassailable reach in the FMCG market.
Konga's unique composite online-offline model has given it a head-start over competition. The existence of Konga Experience stores nearer to the people across the country has made it easier for the e-commerce company to deliver goods and respond to emergencies ahead of others.
Respondents also cited ease of payment on Konga platform as one of the reasons they are loyal to the brand.  Konga launched KongaPay in 2015 in partnership with Nigerian commercial banks to ease the bottlenecks and check insecurity associated with online payments.  KongaPay, a secure and easy-to-use payment app for Konga customers beats the rest as it comes bundled with internal security that gives online payers peace of mind.
This innovation has over the years protected online shoppers on Konga platform against cyber crooks when they release their bank and sundry financial details. KongaPay mirrors the Amazon payment platform with its one-click payments. KongaPay has been fully integrated with many banks in Nigeria which makes payment for transactions seamless and safe.
Konga was founded in July 2012 with just 20 staff.  But it has grown to an e-commerce giant in Africa with over 800 staff. It's received rave reviews as the most customer-friendly e-commerce company which unlike much of the competition, has a pedigree for vending original products because of its strong liaisons with manufacturers.
Respondents to the survey said Konga does not advertise a top grade product only to deliver a low-grade one. It practices What You See Is What You Get (WYSIWYG) which keeps it several steps ahead of the competition. Many respondents complained that often, some e-commerce companies advertise a product of superior quality but delivers the very opposite of what was advertised: a product of very poor quality.
Zinox Group acquired Konga early 2018 in what was regarded as the biggest corporate coup in Africa's ICT ecosystem. Nobody saw it coming but that ambitious acquisition of Konga by Zinox Group and its subsequent merger with Yudala, another market maverick under the Group, has completely reset Nigeria, nay Africa, e-commerce market.
Under the Zinox Group, analysts predicted that Konga was in safe hands after the company went through a stint of lull and lapse such that it had to even lay off some of its staff in an inevitable restructuring to stay afloat. That was before the acquisition. Now, the music has changed. The scenario gets greener with the merger of Konga and Yudala, a marriage of youth, experience, zest, zeal and unfeigned ambition.
The impact of this acquisition and merger is not only reverberating in Nigeria's e-commerce circuit, it's already creating a resonance of feisty competition across the continent. The indicators point to a company on a flight to continental dominance in a matter of years.