Konga best structured to win e-commerce race in Africa
November 3, 2021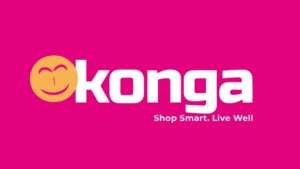 I have read and digested the very comprehensive independent submission made by e-Live consultant, Kelvin Mulungwe on the e-commerce race in Africa between Jumia and Konga.
The submission is one I recommend for all young African entrepreneurs who want to mount the global stage as successful entrepreneurs. This is a very important investigation which basically shows why foreign entrepreneurs fail and what young Africans must do to create real business and not just hype.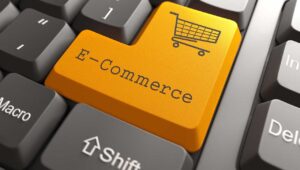 The Konga strategy is a masterstroke, and I am not surprised because of their place of birth and extensive experience of the local market. It encourages other Africans particularly Nigerians on how to approach business strategies in the 21st century because things have changed. Business schools abound everywhere, but Africa's most certified business strategy is common sense. Like Elder Christopher Kolade once said at a seminar, sometimes it makes sense to be number two in your sector but profitable to investors against wasting cash without instituting the fundamentals.
After reading the publication in Nairametrics, I noted critical points why my first place of work when I returned from abroad failed. With an MBA from an Ivy League University in the US, it was an embarrassment, especially considering the fact that it was a big finance house. My second place of work was better before I returned to States and few years later returned to Nigeria to work as a consultant to a multinational. I am happy that there are very strategic African entrepreneurs like the guys at Konga.
I must say Konga is a pride to Africa. This is the time for Africans to attain global leadership in what they do with our peculiar deficiency in infrastructure, etc. I have also checked across the globe most in the e-Commerce sector: locally owned companies are leading, even in established countries like USA, China, India just to mention a few.
A few essential learning points stand out for me in the examination of the Konga strategy.
First, the decision of the management of the new Konga to risk its own funding to build a sustainable business, rather than rush to the market to burn investors' money is highly commendable. The lesson taught in most business schools is to use people's money to run one's business, but it is important to note as an entrepreneur that utilizing your hard-earned funds to grow your business instils a keen sense of discipline, focus and keeps one feet on the ground. Information received from sources close to the company have it that Konga was burning through losses of almost N400m a month after acquisition. However, it is to the credit of the astute management of its current owners that it has now believed to have cut losses drastically to near zero.
Secondly, the strategy of the current owners of Konga in building up its own infrastructure including logistics, warehousing and payments system, among others, justifies its faith in not only its internal competencies but also its confidence in Nigeria. More importantly, it reveals the keen understanding of the market and an uncommon insight by the management of the company in avoiding the pitfalls that have crippled other e-commerce players. As the analysis revealed, the combination of a decrepit transport infrastructure and unreliable physical addressing system in major cities means that any serious player in the Nigerian e-commerce sector must build their own logistics superstructure. This is one thing the management of the new Konga has done arguably well, with a cousin of mine who worked with the company in the past and who is now in Canada on further studies, disclosing that Konga has shown that it has the capacity to compete favourably with any other brand, local or foreign-based in the sector. This is a big confidence boost for other local or African-based entreprenurs.
Thirdly, the presence of a CBN-licensed payments system in KongaPay is another edge or strategy that sets Konga apart. As the researcher revealed, KongaPay was recently certified by a leading global consumer market data firm as the foremost enabler of online shopping in Nigeria. Owning such a certified fintech is a factor that has quadrupled the value of Konga, especially when it chooses to go public. Most businesses that own fintech platforms hardly combine it with other businesses, but this is not the case with Konga which can count on a growing chain of subsidiaries across other verticals which KongaPay services.
The fourth strategy of the new Konga which also distinguishes it from the rest of the field is the approach to ensuring that all of the entities within its folds acquires core statutory and industry-recognized certifications. In addition to KongaPay which is licensed by the CBN; Konga Travel, its online travel and tours booking agency has attained the IATA certification, among others, while Konga Health, its latest subsidiary, equally has met and satisfied the relevant certification of the Pharmacists Council of Nigeria (PSN) as a recognized distributor of quality medicines, drugs and other medical supplies, while also recently signing an agreement with the umbrella association of private medical doctors in Nigeria.
These factors make Konga a brand that would undoubtedly be regarded even more than a Unicorn in valuation, but as a true African e-commerce elephant.
When one equally considers the submission of the researcher, who noted that Konga, within a space of three years after its acquisition by the Zinox Group, has now turned profitable, becoming the first e-commerce player to achieve this feat in Africa, there is even more impetus for the Konga strategy to become a template to be voraciously studied by budding African entrepreneurs desirous of making an impact on the continent.
Author: Lere Abinuwa writes from FCT, Abuja