Man behind alleged Wike suit against Atiku linked to Tinubu; Wike disowns suit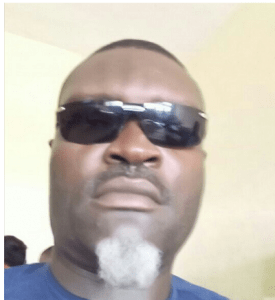 The person behind the purported suit allegedly filed by Rivers  Governor, Nyesom Wike, challenging the process that produced  Atiku Abubakar as the Peoples Democratic Party (PDP) flagbearer ahead of the 2023 presidential election has been identified as Prince Michael Newgent Ekamon, a National Coordinator of the Bola Ahmed Tinubu Leadership Forum.
Ekamon who is also the President of the Supreme Niger Delta Youth Council Worldwide, according to pointblanknews.com findings had acted without the consent of the Governor Wike.
This is as the Rivers State Governor, Nyesom Wike has also distanced himself from the suit said to have been filed by him seeking the removal of Atiku Abubakar as presidential candidate of the PDP in next year's general election.
The media was on Friday morning awash with reports that Governor Wike and one Chieftain of the PDP, Mr Newgent Ekamon, had dragged the PDP to court seeking the removal of Atiku as Candidate of the PDP in next year's presidential polls.
According to the purported suit marked: FHC/ABJ/CS/782/2022, the plaintiffs were said to have hinged their claims on the grounds that the PDP primary conferred undue advantage on Atiku which aided his emergence as candidate of the PDP in the May 28 and 29 primary.
In an exclusive chat with THISDAY, the Governor denied knowing anything whatsoever about the purported suit or even knowing the lawyers who filed the suit in the first instance.
"I don't know anything about the so called suit. I did not ask anyone to file any suit for me" Gov Wike was quoted to have said.