Man hired by Nigerian govt to fight Boko Haram stages a comeback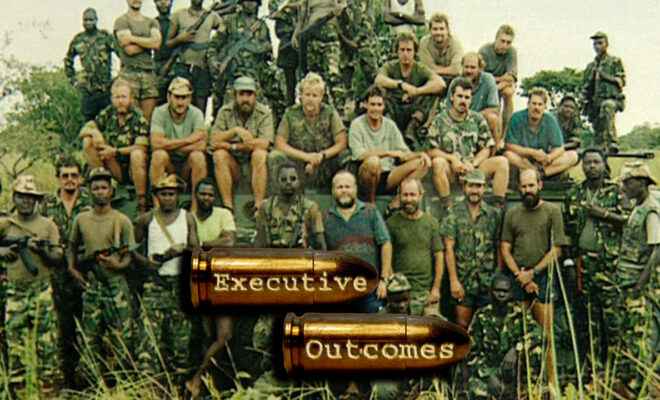 South African Eeben Barlow, the mercenary once recruited by Nigerian government to fight Boko Haram has staged a come-back with his 'Executive Outcomes.' Barlow is often described as a security expert with knowledge of Africa conflicts and crimes.
Barlow and his private army was hired by the  Goodluck Jonathan government to help fight Boko Haram in the North East but was dumped by the Muhammadu Buhari government. It was not clear what success rate was achieved by Executive Outcomes but some Nigerians familiar with the deal rank them low in terms of productivity.
Barlow has announced his group, Executive Outcomes, was back in business more than 20 years after it was disbanded.
Barlow has called British mercenary leader Hoare a lifelong hero. Described  by the UK Sun as A MERCENARY with links to "Mad Mike" Hoare — the inspiration for war film The Wild Geese  —now he has relaunched one of Africa's most notorious private armies.
Hoare's outfit — 5 Commando ANC — fought in the Congo in the 1960s and sparked the idea for the 1978 movie starring Richard Burton and Roger Moore.
Ex-special forces colonel Barlow, 63, founded his own mercenary firm in 1989, together with Old Etonian and SAS veteran Simon Mann.
Mann, 67, was later jailed for five years, in 2004, for plotting a coup in oil-rich Equatorial Guinea.
The botched operation was bankrolled by Margaret Thatcher's son Mark.
In the 1990s, Executive Outcomes helped African governments crush rebels in Angola and Sierra Leone.
It was disbanded after criticism from Nelson Mandela's government.
Most recently Barlow was fighting in Northern Mozambique and Nigeria, against Boko Haram terrorists.
The Sun reports that in a Facebook message he said: "Executive Outcomes will once again provide successful African solutions — by Africans — to African problems."
Two arrested US 'mercenaries playing Rambo' are paraded after failed attempt 'to assassinate' Venezuela's president