Minor who set Ebeano Supermarket on fire came with mother, others – Video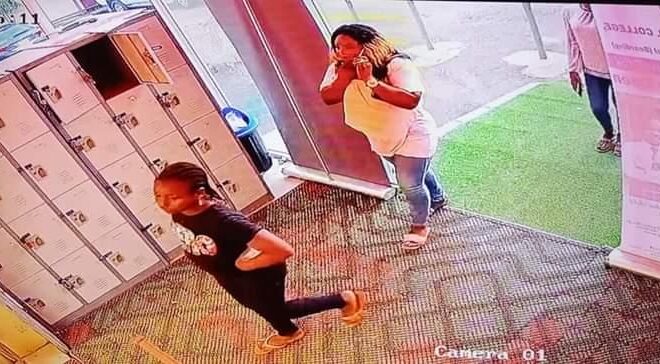 July 27, 2021
More video footages from the CCTV camera at the popular Prince Ebeano Supermarket at Lokogoma district in Abuja which was torched late on Saturday, July 17 have revealed not only the identity of the minor but also showed that she did not act alone.
Security sources have revealed the nine-year-old girl's name as Joana Ogar and she came into the supermarket in the company of her mother, Mrs. Jane Ann Ogar and her sister Judith Ogar.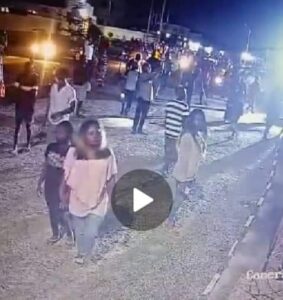 They were said to have driven into the supermarket premises in a Highlander marked  ABUJA KUJ 485 FU.
Video showed that the trio walked into the supermarket shortly before 7pm on Saturday, July 17. The mother and sister stayed away while the girl playfully sauntered through the aisle leading to the section where inflammable goods namely lighters and  gas cylinders were stocked.
From the video, it was obvious that the girl knew exactly where the inflammable stocks were. She got to that point at 7pm and used the lighter to trigger the fire. She was careful to escape being noticed as she lit the stack of lighters and other incendiary products on the shelf.
And once she was done with her mission of setting up the fire, she dance-walked away from the scene, made a detour to her right only to appear farther away from the scene of the fire. From her movement, it was obvious she was having conversation with other persons within the mall as they waited to establish that the fire had grown to a ferocious level.
They quickly walked out of the supermarket once the little spark of fire snowballed into an inferno. The trio were caught on video mingling with the crowd of confused and wailing bystanders and staff outside.
The video also showed something strange about the sister who trailed behind the minor and their mother. She was caught smiling, laughing and having a conversation with some person(s) behind the drainage on the part of the road where they were.
The video has established that the minor carried out instruction but what is not clear is their motive.