Mourinho gets the sack but wins the pocket; to earn £34.8million from Spurs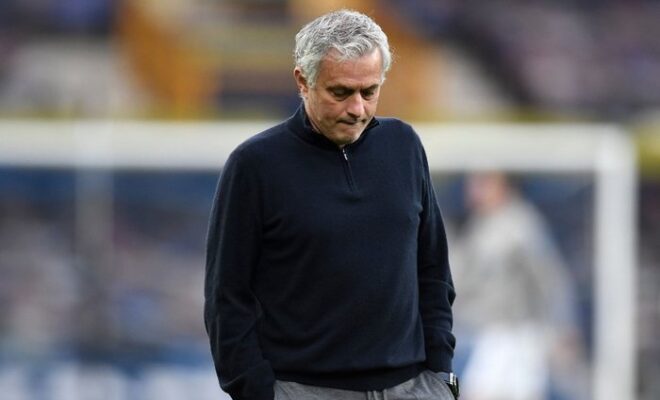 The management of Tottenham Hotspur has sacked the club manager, Jose Mourinho, but it comes with a cost of not less than £34.8million which is what the club will pay Mourinho according to clauses in his contract. The figure may increase if you add payouts for his coaching staff which he took to the club.
Recall that in his last managerial role, Mourinho and his coaching staff received a figure in the region of £19.6m from Manchester United when they had their contract at Old Trafford terminated.
Sacking Jose Mourinho would see Tottenham part with almost double what firing Mauricio Pochettino cost the club, reports football.london.
Mourinho's future at the club has been in doubt following Spurs' embarrassing Europa League exit at the hands of Dinamo Zagreb and worsened by a recent run of poor results.
Spurs Chairman Daniel Levy, according to Spurs insiders, has been miffed by the fate of Spurs and he was said to  be convinced that Mourinho was not doing enough given his pedigree.
Mourinho joined Spurs about 17 months ago on a reported £15 million-a-year deal, with that contract due to run until the summer of 2023.
It is also understood that Spurs does not have a break clause in that deal, so, if Levy were to fire him, he would have to pay the Portuguese in full.
This would involve Tottenham buying out the manager's contract and that would equate to a figure in the region of £34.8million, or £30million if it came at the end of the season, going by the reported figures.
Along with Mourinho many of the coaching team he has assembled at the Tottenham Hotspur Stadium would also have to be bought out of their contracts adding further costs to the total.
Mourinho has managed Porto, Chelsea, Real Madrid, Inter and Manchester United among others.