MTM rape allegations: Liberians outraged … Govt. launches Investigation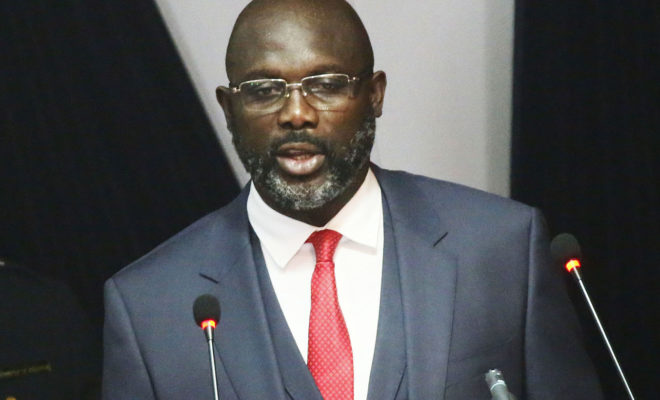 With almost 900 sexual and gender based violence cases reported in Liberia between January and September 2018, of which more than 500 were rape cases and 475 involved children, Liberia's government may still be grappling with cases of rape after reports of U.S. news website ProPublica last week detailed allegations that before 2014 the charity's Liberian co-founder, Macintosh Johnson, sexually assaulted at least 10 girls over several years including on MTM property.
The report has sparked outrage among Liberians and the country has launched an investigation into the U.S. charity More Than Me (MTM) following allegations that a founding staff member raped several children in its care, government ministers said.
U.S. news website ProPublica last week had detailed allegations that before 2014 the charity's Liberian co-founder, Macintosh Johnson, sexually assaulted at least 10 girls over several years including on MTM property. The report has sparked outrage among Liberians.
Johnson was arrested in 2014 and died of AIDS two years later in prison while awaiting re-trial for alleged rape.
MTM and MTM officials in the United States did not immediately respond to requests for comment.
In a statement last week, the U.S. charity said its leadership should have recognised warning signs that Johnson was abusing children. "To all the girls who were raped by Macintosh Johnson in 2014 and before, "we failed you," it said.
In a letter on its website, MTM said it would cooperate fully with the Liberian investigation, and it retained U.S. law firm McLane Middleton to conduct an external audit of the organization. It also said that when the charity learned of Johnson's crimes in 2014, the group immediately reported them to the Liberian government and took action to prevent a recurrence.
A Liberian committee representing the ministers of gender, justice, education, health, youth, labour and finance has been established to investigate the matter, said Minister of Gender, Children and Social Protection Williametta Saydee Tarr.
Tarr said the committee would request the Liberian and American cell phone records of Katie Meyler, an American who founded MTM in 2008 with the stated aim of protecting vulnerable girls from sexual exploitation. Meyler did not immediately respond to a request for comment via LinkedIn.
In the letter posted on MTM's website, the group said that Meyler had taken a leave of absence and the board chairman had resigned.
The Liberian President, George M. Weah reacting to the event expressed his government's deep concern over reports of the alleged rape scandal.
According to state report, "Last week, our news media was saturated with coverage of a very sad and tragic story where it is alleged that one of the officers of an NGO established in Liberia for the purpose of protecting young girls of sexual exploitation allegedly raped many of them and infected them with the HIV virus", he told the opening of a Sheroes conference in Monrovia.
He mentioned, "this matter is now under investigation by the relevant authority and we must await the findings before drawing any conclusion. Nevertheless, we are deeply concern. A story of this one is indicative of an undeniable increase in the incidence of sexual violence in Liberia".
Weah admitted that, "In general, the reality is that women in Liberia have less access to education, healthcare, property and justice when compared to men. What is of particular concern to me is sexual violence. During the civil conflict, there was widespread report of sexual violence towards women", he said.
He said as at today, more than 15 years after the war, Liberia continues to grapple with high incidences of rape and other forms of sexual and gender base violence against women and girls. "The statistics we have on rape cases provide alarming evidence that we are still not dealing with this problem in an effective manner".
MTM now runs 19 Liberian schools with around 4,000 students and has received more than $600,000 in financing from the U.S. government, according to ProPublica and Meyler's work has been praised by former Liberian President Ellen Johnson Sireaf, Bill Gates, Warren Buffett and Oprah Winfrey. In 2014, Time Magazine named her and others fighting Liberia's Ebola epidemic as its Person of the Year.
Tarr said the committee wished to question all MTM employees. The education ministry will review the teaching credentials of MTM teachers and enact laws to set minimum requirements for expatriate teachers and principals, Tarr said.
MTM's statement last week said the Liberian education ministry was welcome to inspect its flagship academy at any time.
"The president does not take lightly to this embarrassment, which threatens and most importantly puts our children at risk," Eugene Fahngon, Liberia's deputy minister of information, had told the media.
(Reuters/AllAfrica)