N30,000 minimum wage: Ngige appeals for understanding as FG, Labour Leaders meet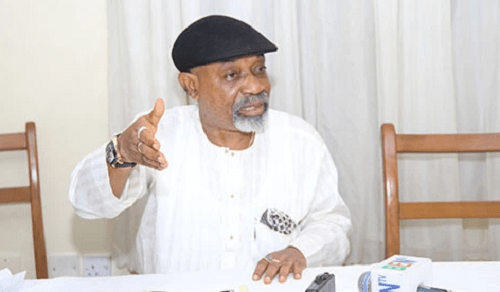 Representatives of the Federal Government on Monday met with the leadership of organised labour movement on the implementation of the new N30,000 minimum wage and the consequential adjustment of salaries for civil servants.
The meeting began shortly after the arrival of members of the union at the Ministry of Labour and Employment in Abuja, the nation's capital.
Breifing journalists, the Minister of Labour and Employment, Dr Chris Ngige, who led the government team, described the meeting as an information-sharing one which flows from the previous meeting between the government and the labour leaders.
The minister assured the union leaders that he would remain neutral in the whole negotiation.
He, however, appealed to members of the union to show some understanding.
Ngige announced that there would be another meeting with heads of government agencies and parastatals, where their books would be opened for scrutiny to see what amount can actually be paid to workers.
The meeting, according to him, will hold on Tuesday.
Journalists were initially barred from covering the meeting which held behind closed doors but they were later granted access by the minister