NCDC releases 12th national situation report on COVID-19, says 217 contacts linked to index case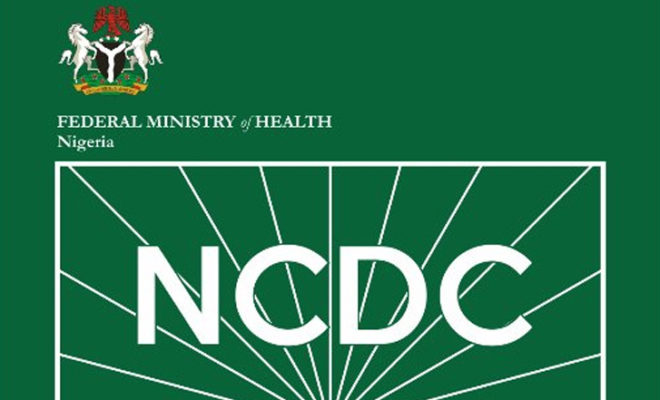 The Nigeria Centre for Disease Control has released its 12th national situation report, following confirmation of the first case of coronavirus disease (COVID-19) in Nigeria on 27th February 2020.
According to the report, no new confirmed case of COVID-19 has been recorded in Nigeria as at 12th March, 2020.
NCDC added that cumulatively, there are two confirmed cases of COVID-19 in Nigeria, noting that apart from the index case, a total of 40 people have been screened for COVID-19 (7 new) in 5 States (Edo, Lagos, Ogun, FCT and Kano) out of which 39 tested negative and have been ruled out, while one confirmed positive which is a contact of index case with no death.
The report noted that a cumulative total of 217 contacts were linked to the index case comprising of four contacts at the airport, four at the hotel, 40 at the workplace and 169 from the airline.
According to the report, the two confirmed cases are clinically stable at the designated treatment facility for COVID-19 at the Infectious Disease Hospital (IDH), Yaba, Lagos.
A total number of 40 persons have been screen from 5 states (Ogun, Lagos, FCT, Kano and Edo) with Lagos having the highest number of those screened at 23.