NCDC working with Whatsapp to scale up information dissemination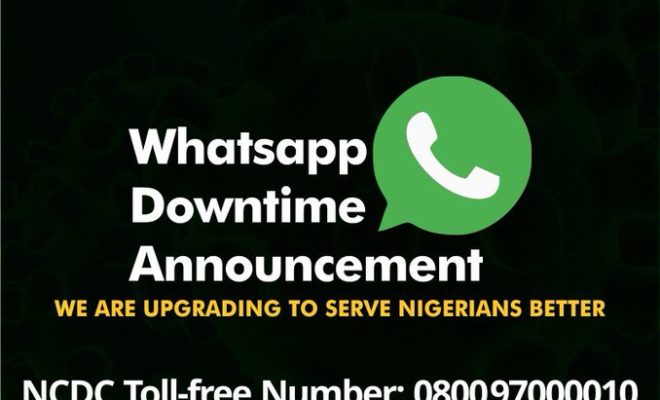 The Nigeria Centre for Disease Control, NCDC, says it is working with WhatsApp to scale up capacity to keep Nigerians informed on COVID19.
The NCDC made the announcement on Thursday via its twitter handle.
It said, "Our WhatsApp number '07087110839' will be unreachable till 23 March 2020".
The Federal Government on Wednesday announced the confirmation of five new cases of Coronavirus (COVID-19) in Nigeria, bringing the number of cases to 8.
The Minister of Health, Osagie Ehanire confirmed the cases during a press briefing on Wednesday in Abuja, the nation's capital.
He explained that three of the victims came from the United States of America including a mother and child while two others also from the US, an American who came via the nation's land border.
However Nigeria continues to take measures to combat the spread of the virus, as States announce closure of schools, suspension of worship gatherings of more than 50 persons, amongst other measures