Nigeria records 7 new fatalities as NCDC confirms 315 new cases in 14 States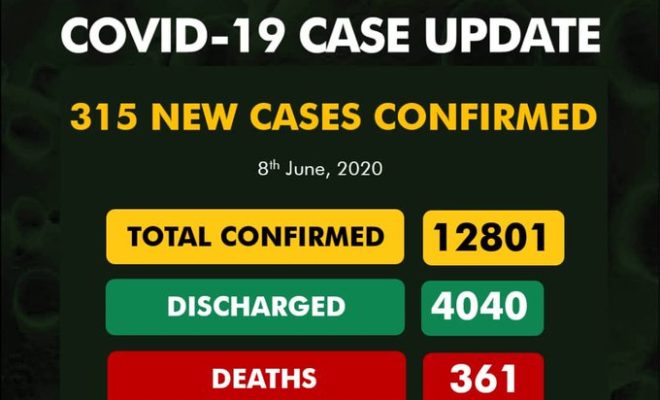 The Nigeria Centre for Disease Control, NCDC, says 7 new deaths have been recorded in Nigeria.
The NCDC disclosed this in its COVID-19 Nigeria, situation report on Monday night.
According to the report, on the 8th of June 2020, 315 new confirmed cases in 14 States and 7 deaths were recorded in Nigeria.
The report noted that although no new state has reported a case in the last 24 hours, "till date, 12,801 cases have been confirmed, 4,040 cases have been discharged and 361 deaths have been recorded in 35 states and the Federal Capital Territory".
The Director General of the NCDC, Chikwe Ihekeazu on Monday night in a interview with Arise TV challenged states to collect samples from the right people, noting that, "We're not where we want to be in the response to #COVID19Nigeria".
"We have reagents for about 200,000 tests across our lab network, however our testing capacity is grossly under-utilised," he added.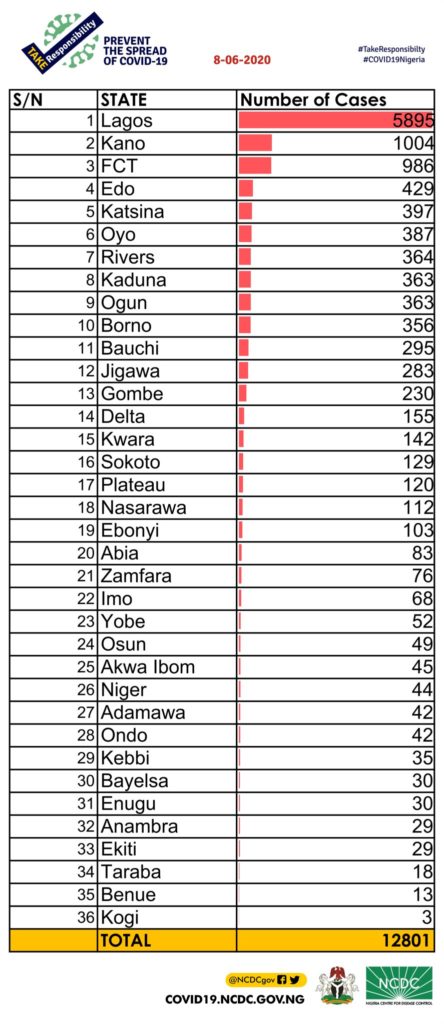 315 new cases of #COVID19:
Lagos- 128
FCT-34
Rivers- 32
Edo- 28
Oyo- 22
Kaduna- 20
Gombe- 13
Ogun- 8
Plateau- 5
Delta- 7
Kwara- 7
Kano- 5
Bauchi- 4
Katsina- 2
Highlights of COVID-19 situation in Nigeria reads
Samples tested
78,244
Confirmed Cases
12,801
Active Cases
8,400
Discharged Cases
4,040
Death
361