Nigerians divided over Pantami's 'I no longer support terrorism' explanation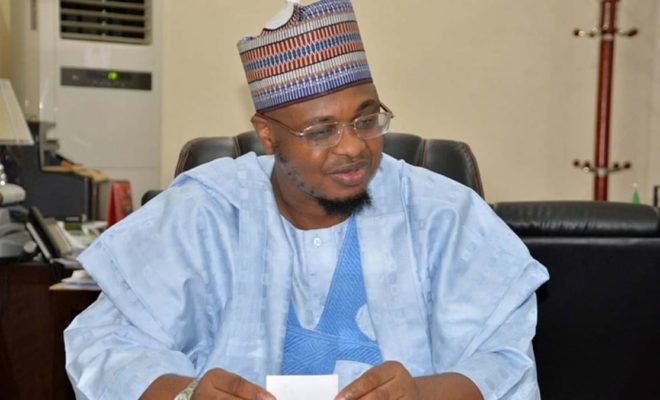 The explanation of the Minister of Communications and Digital Economy, Dr. Isa Ali Ibrahim Pantami, that he once expressed extremist views which tended to support terrorism but no longer does so has divided Nigerians with some insisting they do not believe the minister.
Pantami regarded by some Nigerians as one of the top-performing ministers in the President Buhari cabinet came under fire recently with the excavation and re-broadcasting of some of his earlier preaching as a young Muslim cleric. This followed his profiling as a supporter of terrorism by a newspaper. The minister vehemently rebutted the report threatening to sue the newspaper for defamation of character.
However, at An-Nur Mosque, during a Ramadan Lecture while responding to a question over the report, Pantami, noted that as a Muslim, he has never supported the Boko Haram sect, neither has he promoted terrorism. He explained that teachings which some people made reference to were done in the past when he was less knowledgeable about what constitutes terrorism and its acts.
He said: "On the claim that I am a Boko Haram sympathizer, I want to say that people who have been following my religious evangelism, as a scholar, dating back from 2005 and 2006, know me better. They know what I often preached about," he said.
The Communications and Digital Economy Minister said within the last two decades, he was invited and travelled to Niger Republic, Katsina, Borno, and Gombe, among other northern states, where he 'vehemently' condemned Boko Haram's ideology.
"Besides these evangelism missions I embarked on to speak against religious fundamentalism, I also published pamphlets on the nefarious activities of the terrorists' sect," he added.
He clarified that he had changed his stance immediately he discovered that his viewpoints and verdicts on such issues were wrong.
He pointed out that he started preaching as early as when he was 13 years old, but that his viewpoints have consistently changed as a result of acquiring more knowledge, exposure, travelling and maturity.
"I have changed my stance on some issues based on additional facts even after expressing Fatwa, a non-binding religious opinion in response to a question posed to me,"
He recalled: "I once saved two Corp members who were about to be lynched in Bauchi State during a fight between Christian and Muslims. I personally took them to the mosque to save their lives. So, anybody who will protect Christians will you still call him a fanatic? Also, I want to say that I was never suspended or expelled from any school as a student or lecturer because of my views, especially on religious matters."
But his explanation seemed to have infuriated some Nigerians who took to social media to justify the newspaper report labelling him a supporter of terrorists. Political Economist also distilled information from social media from persons who backed the minister, stressing that the manner he has pursued SIM-NIN registration in recent months does not suggest he has any sympathy for terrorists.