No emergency should be denied attention- Minister tells medical directors
Dr Osagie Ehanire, the Minister of Health, says no emergency should be denied attention in hospitals even if it means admitting on a stretcher or examination couch to give life-saving oxygen.
Ehanire made the appeal when he met with the medical directors of government hospitals in the Federal Capital Territory catchment area and the FCT Minister, on Thursday in Abuja.
"I appeal to all medical directors, who we have specifically invited here today for this message that no emergency should be denied in your hospitals".
"We shall hold each personally accountable for the outcome emanating from your hospitals. You are to kindly ensure that patients are attended to with dignity and dispatch, in the spirit in which the Hon Minister of FCT and I have spoken," he said.
The minister said the meeting was to address a matter that was becoming a serious and unhappy concern for the society at large.
"I am talking of the frequency of reports of very sick persons being rejected and abandoned by our hospitals. Many have died having been denied attention in hospitals, or told there is no bed, often after they have made marathon journeys from one hospital to the other in search of help".
"Ladies and gentlemen, this is not acceptable; we cannot afford to continue to lose so many of our people, who have in fact found their way to a hospital".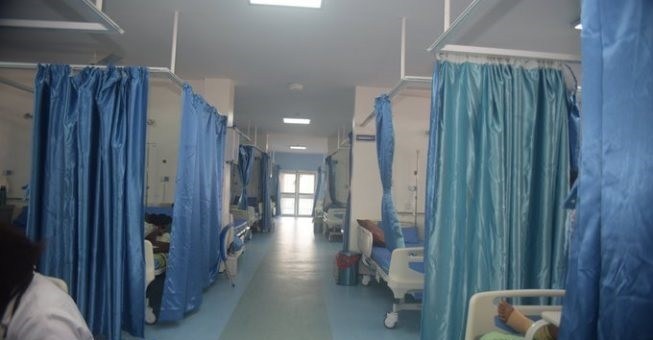 "We cannot afford to continue to lose people who found their way to a hospital only to lose their lives to health conditions, some of which could have been cured".
"We know that not all emergencies are COVID-19 and we know that our professional oaths oblige us to save lives and do something for those who come to us for help. Our calling as doctors and health workers is to save lives,'' he said.
The minister said they could not at this time abandon a divine responsibility, especially in case of emergency when our service is most needed; the situation calls for re-examining our system.
"I understand that health workers are rightfully concerned about their safety in COVID-19 pandemic".
"So, we have provided Personal Protective Equipment (PPE), training and an infection prevention and control protocol for doctors and nurses to discharge our duties safely without risks to themselves,'' he said.
Ehanire said he had agreed with minister of FCT on a protocol to make all major public hospitals in the FCT catchment area for COVID-19.
"We are working to make major hospitals catchment area, whether managed by Federal or FCT administration, to be COVID-19 sample collection sites, to facilitate fast sample collection.
"This will reduce turnaround time for test results and bring more efficiency to the response strategy.
"We ask all so designated hospitals to make the space available and select the health workers to undergo special training for this purpose so that all are prepared and equipped to protect themselves,'' he said.
The FCT Minister, Malam Muhammad Bello, assured the stakeholders of continuous support with the Ministry of Health to safe lives of Nigerians.
"The priority for all of us is to save lives, it doesn't matter what illness whether it is ordinarily headache, malaria, COVID-19 or more serious illnesses.
"The objective of everybody here is to save lives; unfortunately, the entire system is geared towards fighting only one disease out of 100 of ailments.
"We are going to resolve all these issues in this meeting and go back to basics of caring for all the sick people,'' he said.
The minister, however, commended the health workers in FCT, saying "not only on COVID-19 but on health services, you have done well.''
The Permanent Secretary in the ministry, Mr Abdullahi Abdullaziz, said the ministry had been receiving petitions about health workers rejecting patients in some hospitals.
The permanent secretary urged health workers to be committed to saving lives of every patient in their care.
Dr Adebimpe Adebiyi, the Director Hospital Services in the ministry, said on no account should any patient be rejected in any hospital.
"Our principals have promised to mobilise resources to ensure Nigerians get adequate attention and care.
"We shall be monitoring the directives and we shall direct challenges to appropriate authorities,'' she said. (NAN)